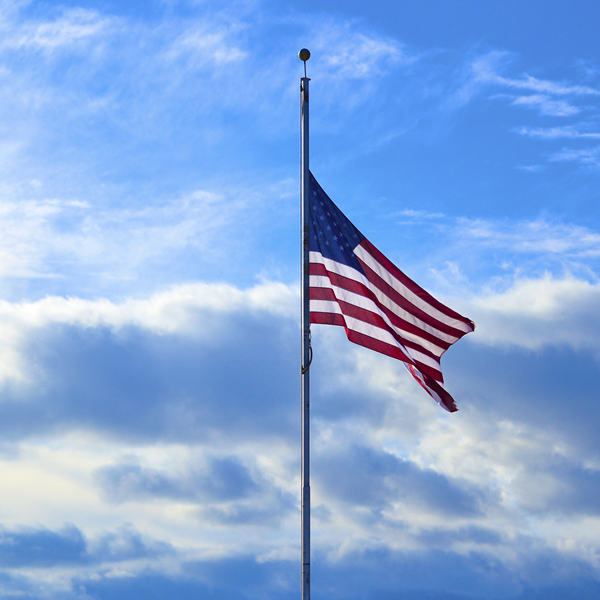 Flags to Fly at Half Staff for Peace Officers Memorial Day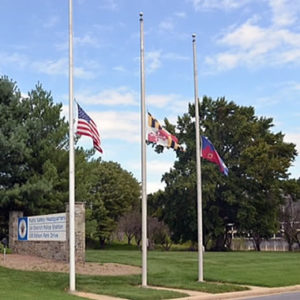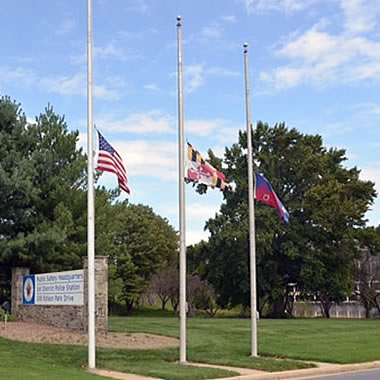 In accordance with President Donald Trump's proclamation, Maryland Governor Larry Hogan has ordered the United States Flag and the Maryland State Flag to be flown at half-staff Tuesday from sunrise to sunset in honor of Peace Officers Memorial Day.
This action is taken under the Protocol for the United States and Maryland State Flag.
The President's proclamation begins:
"On Peace Officers Memorial Day and during Police Week, we acknowledge the incredible service and sacrifices law enforcement personnel make each day for their fellow Americans.  The brave men and women of our Nation's law enforcement work long hours, often in dangerous situations, to protect our lives, liberty, and property.  We also take this opportunity to pay tribute to law enforcement personnel who have been killed or disabled in the line of duty.  We will never forget their courage."
Read the full proclamation, here.