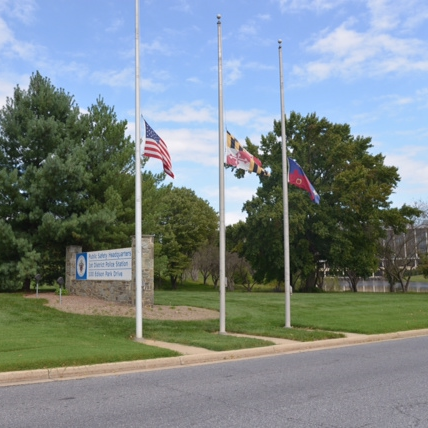 Flags Lowered to Half Staff Today In Honor of John Glenn
Flags have been lowered to half staff as a mark of respect for the memory of astronaut John Glenn on the day of his interment. President Donald Trump ordered the United States Flag to half staff in a proclamation on Wednesday.
Find out more about the President's proclamation, here.
The Washington Post reports that Glenn will be interred at Arlington Cemetery.
Join us Thursday as we pay tribute to the life and legacy of John Glenn–astronaut, U.S. senator, Marine–at 9am ET. pic.twitter.com/I97hmVwHeX

— NASA (@NASA) April 6, 2017
US & MD flags to be flown at H/S from 04/06 until S/S on internment for Presidential Proclamation – Mark of respect for memory of John Glenn

— MDFlagStatus (@FlagAlerts) April 5, 2017