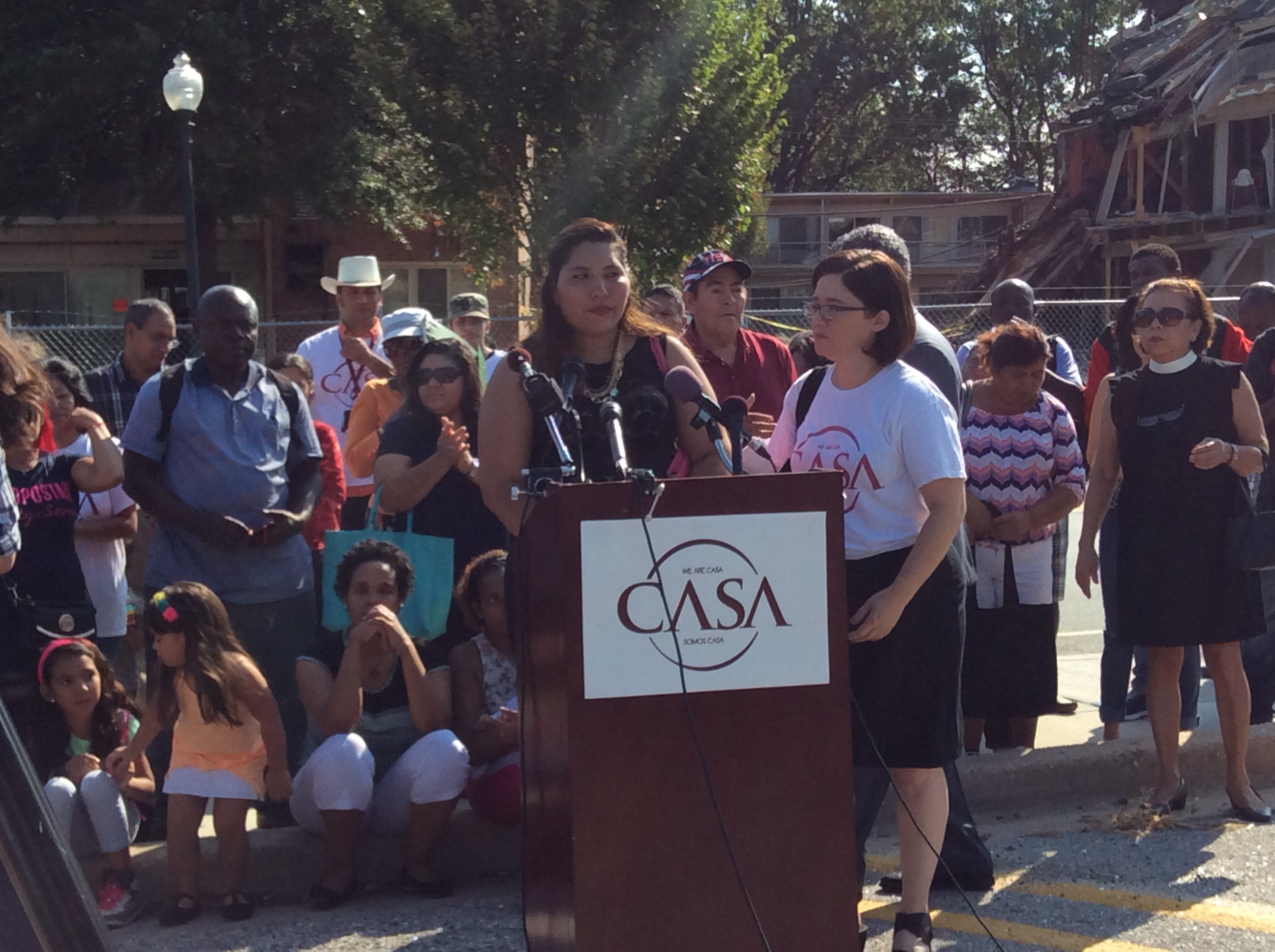 Flower Branch Apartments Residents Seek Compensation and Accountability (VIDEOS & PHOTOS)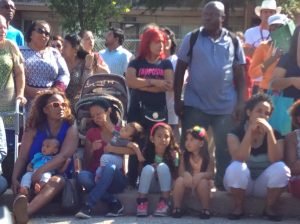 At a news conference today, officials from the organization CASA announced that they have partnered with two law firms and will file  litigation on behalf of the residents impacted by the tragic Flower Branch Apartments explosion.
Residents are demanding proper compensation and are seeking justice. During the news conference, resident Sofia Reyes shared her story from the night of the explosion. "We were sleeping when the explosion happened and we woke up thinking it was an earthquake," Reyes said. "The flames were so big that it almost reached my building," she said. "I feel terrible unable to help my neighbors. I watched parents throwing their children from their balconies trying to get them to safety," she said.
Reyes told reporters that even though firefighters and the apartments management told families that it was safe to return to their units, she smelled gas in her apartment. She said that only after she contacted Washington Gas to look into her complaint that they found a gas leak from her stove. "Are they waiting for another tragedy to happen?" Reyes asked. She said they the community is getting organized "to demand living in a place [where] we feel safe and we are treated with respect not like we are ignorant and our concerns are addressed. We want justice for our neighbors," she said.
Following the news conference more than a dozen residents marched over the apartment complex's management office to deliver a petition, signed by 110 neighbors, demanding a meeting with representatives from Kay Apartment Community. In this MyMCMedia Extra video, resident Erica Ramirez talks about the petition. In this MyMCMedia Extra video, resident Erica Reyes talks about the petition.
Residents and media packed the management office and demanded answers.
Officials from the management have yet to set up a meeting with residents. CASA officials said they expect the the apartment management to provide a date and time within the next 24 hours.
Casa de Maryland and residents are seeking compensation and accountability. @mymcmedia pic.twitter.com/GbOQqAxaIV

— Maureen Chowdhury (@MediaMaureen) September 7, 2016
Residents impacted by the Flower Branch apartment explosion sharing their stories of that night. @mymcmedia pic.twitter.com/TfAWiGZIRw

— Maureen Chowdhury (@MediaMaureen) September 7, 2016