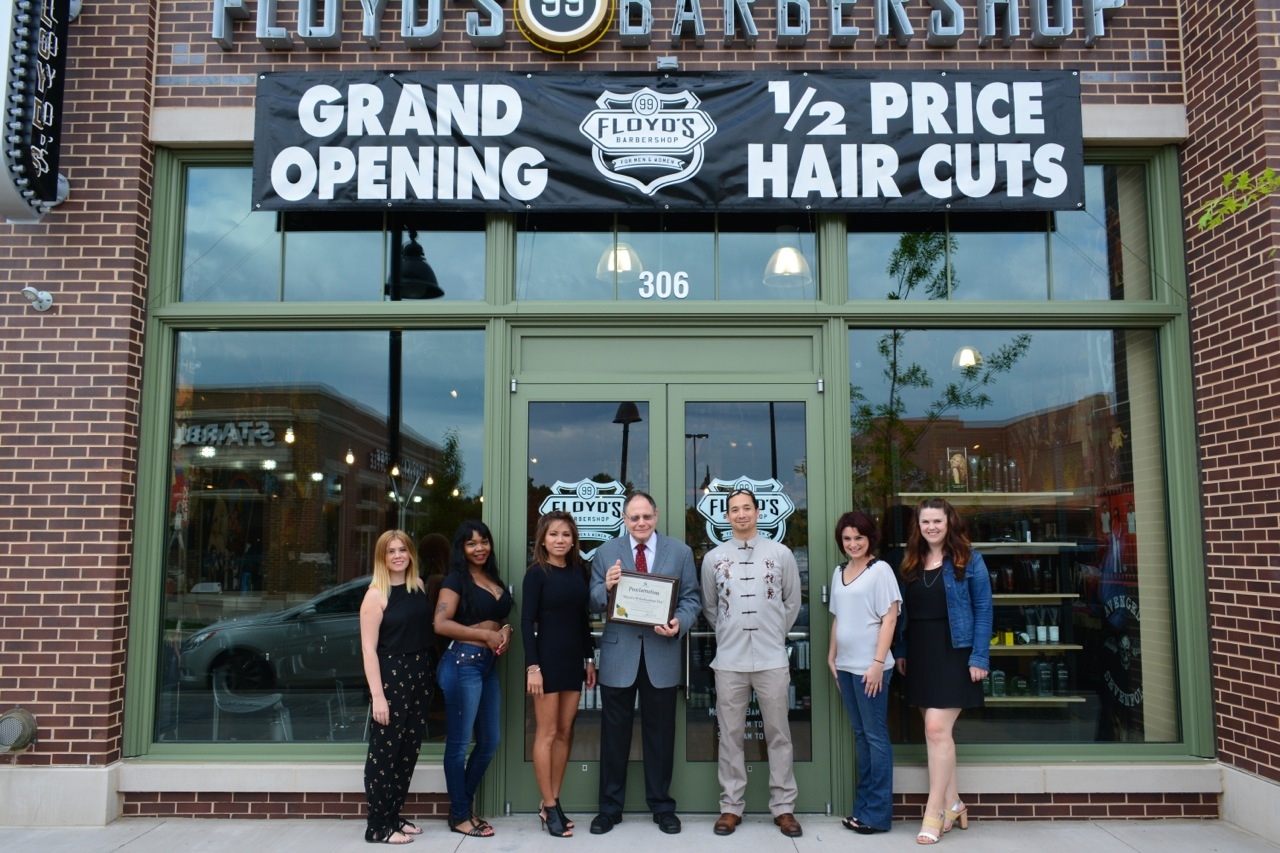 Floyd's 99 Barber Shop Opens in Downtown Crown (PHOTOS)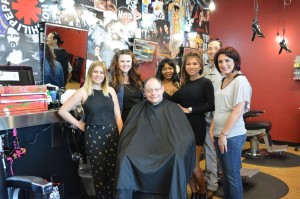 Floyd's 99 Barber Shop has officially opened for business in Gaithersburg's new Crown community.
Gaithersburg Mayor Sidney Katz presented a proclamation to its staff, decreeing that Thursday, August 7, 2014 is "Floyd's 99 Barber Shop Day" in the city of Gaithersburg. Following the presentation, Mayor Katz became the first customer to receive a haircut at the shop, which features an edgy, rock-inspired décor and serves both men and women.
"I'm used to doing ribbon-cuttings, but never a hair-cutting," Katz quipped.
During the month of August, Floyd's 99 Barber Shop at Crown is offering half-price haircuts to celebrate its opening.
To learn more, visit www.floydsbarbershop.com.
PHOTOS | Downtown Crown