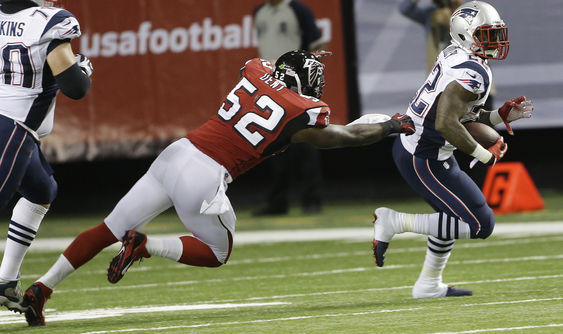 Flying Lower Than Expected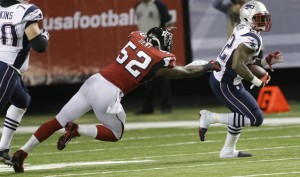 The Atlanta Falcons had high expectations going into the season but right now I'm afraid they are not meeting them. Matt Ryan and the Falcons were expected to have a great year and possibly bring a Lombardi Trophy to Atlanta. With the signings of Stephen Jackson and Desmond Trufant the Falcons were supposed to have a great 12-4 season and win the division. With the way the Falcons look right now they will be lucky to only loose 5 games  this year. They already have lost 3 times and they still have to play the Packers, Seahawks, Saints and 49ers.
I believe that the key thing for the Falcons in their defense. They have allowed 104 points in four games including a game winning touchdown against the Dolphins. The defense needs to improve quickly before they fall too far behind. Osi  Umenyiora needs to step up and make some plays. I believe this is his chance to become a team leader and impact the Falcons defense. On Sunday night the Patriots shutdown the Falcons running game and didn't even allow a rushing touchdown. The Falcons receivers still played pretty good considering how good the Patriots defense played. I still think the Falcons will make the playoffs but if they want to get anywhere they need to make adjustments NOW.