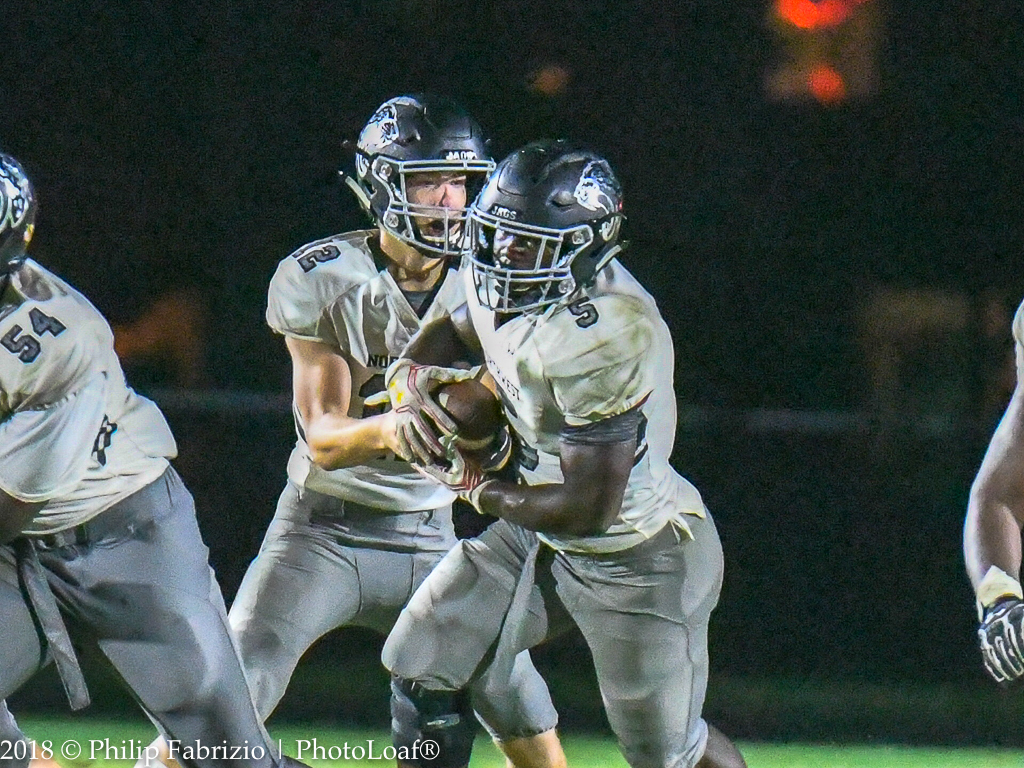 Friday Night Football Recap: Northwest's Jaguar Defense Leads the Way to a Win
Northwest (NW) High School's special team defense led the Jaguars to a 35-0 win over Seneca Valley in their annual contest for the Kings' Trophy.  Three blocked punts by NW deep in Seneca Valley territory resulted in three touchdowns.  The first blocked punt on the opening series was run in for a score by NW's AJ Woods.  Add a potent running game to this defensive gem and Screaming Eagles found that their home away from home game played into the hands of a NW partisan crowd in Germantown.
Seneca Valley, whose Germantown campus is under new construction, played their home game against NW at NW's home field.  Even though this Germantown-centric crowd enjoyed a pleasant night on the edge of the Great Seneca Highway, it was tough for the Screaming Eagles to get any momentum to make a challenge for local bragging rights.
Offensive performances by NW quarterback Jack Anders, who threw a 68-yard touchdown pass and running back Ajahni Terry who crushed Seneca Valley defenders for a third-quarter touchdown run of 15 yards contributed enough muscle to lift that trophy to a joyous NW student body.
NW will face Gaithersburg next week while Seneca Valley travels to Montgomery Village to challenge Watkins Mill.  NW will keep its top 20 ranking in the DMV with the only large upcoming challenges in their near future are dates with Good Counsel (9/28) and Quince Orchard (10/26).
Sidebar: Over the last 24 hours since Friday's game the most popular tweet that I released was the kudo's on the stadium lighting system to Northwest HS, their athletic department and booster club as well as MCPS Athletics.  NW now has a state of art LED stadium lighting system that rivals any found in Northern Virginai or the private schools in the DMV.  As a photographer I notice things like this.  NW moved from the bottom to the top for on field ambiance and lighting from 20 yards behind the end zone to all across midfield.  I look forward to covering night games in Germantown (Seneca Valley's new facility won't be far behind).
Photos to follow.
Phil Fabrizio
All photos copyrighted 2018 © Fabrizio | Photoloaf® for MCM