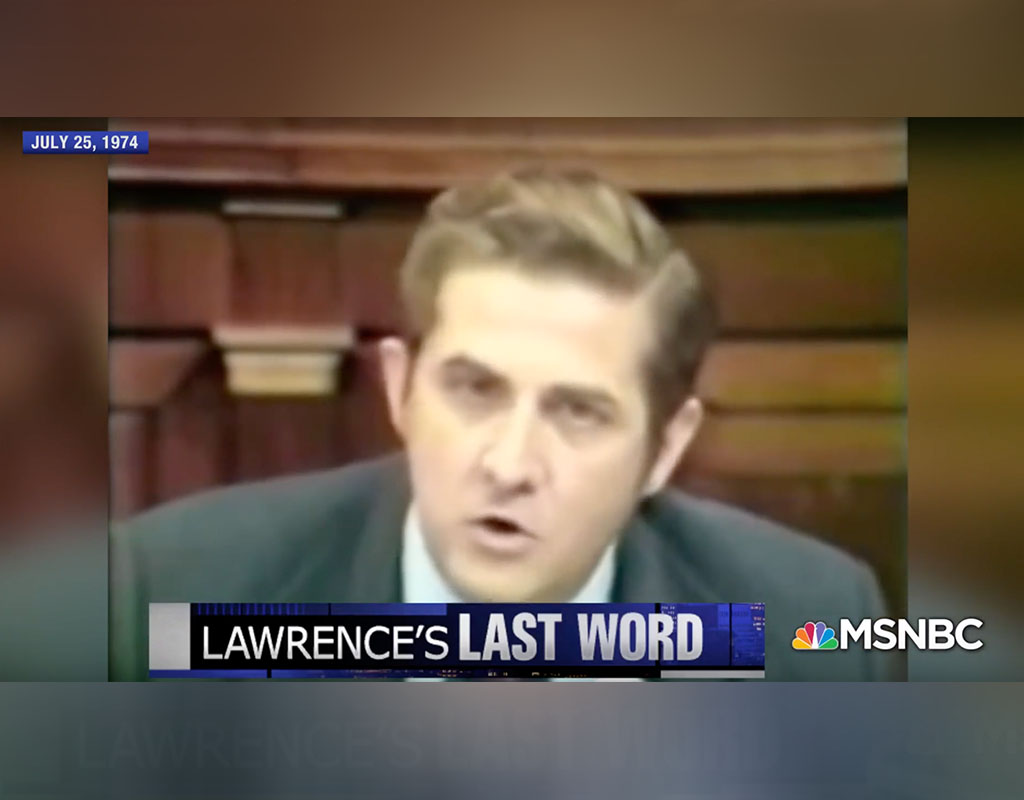 Footage of Hogan Sr. Calling for Nixon's Impeachment Resurfaces
Old footage of Gov. Larry Hogan's father resurfaced on MSNBC's show "The Last Word with Lawrence O'Donnell" on Monday night.
The footage shows then-Congressman Lawrence Hogan Sr. calling for President Richard Nixon's impeachment. Hogan Sr. was the first Republican congressman to call for Nixon's impeachment — a fact Gov. Hogan alluded to in his inaugural address in January.
O'Donnell also notes on his show that Hogan Sr. was the only Republican who voted for all three articles of impeachment against Nixon in 1974.
Hogan Sr.'s message as he addressed Congress was this: "No man, not even the president of the United States is above the law."
"It isn't easy for me to align myself against the president to whom I gave my enthusiastic support in three presidential campaigns, on whose side I stood in many-a-legislative battle, whose accomplishments in foreign and domestic affairs I've consistently applauded, but it's impossible for me to condone or ignore the long train of abuses for which he has subjected the presidency and the people of this country," said Hogan Sr.
Before he was a Republican congressman of Maryland, Hogan Sr. was an FBI agent. So in his address to Congress, Hogan Sr. criticized Nixon for failing to cooperate with the investigation and the prosecution.
Watch video of the brave Republican who voted for all articles of impeachment against Nixon. https://t.co/dxUKL9kWo1

— Lawrence O'Donnell (@Lawrence) April 23, 2019
Hogan Sr. bucked the popular opinion of his party in needing more "proof" before voting to impeach Nixon.
"I submit that what they're looking for is 'an arrow to the heart.' And we do not find any evidence in 'arrow to the heart'; we find a virus that creeps up on you slowly and gradually until its obviousness is so overwhelming to you," said Hogan Sr. "We have to step back and we have to look at the whole picture and when you look at the whole mosaic of the evidence that comes before us to me it's overwhelming beyond a reasonable doubt."
Hogan Sr. ended his speech calling for Nixon's impeachment.
"He consistently tried to cover up the evidence and obstruct evidence, and as much as it pains me to say it, he should be impeached and removed from office," said Hogan Sr.
O'Donnell used these old clips to conclude his show Monday night.
"The time of the gentleman's historic words is upon us once again," said O'Donnell.