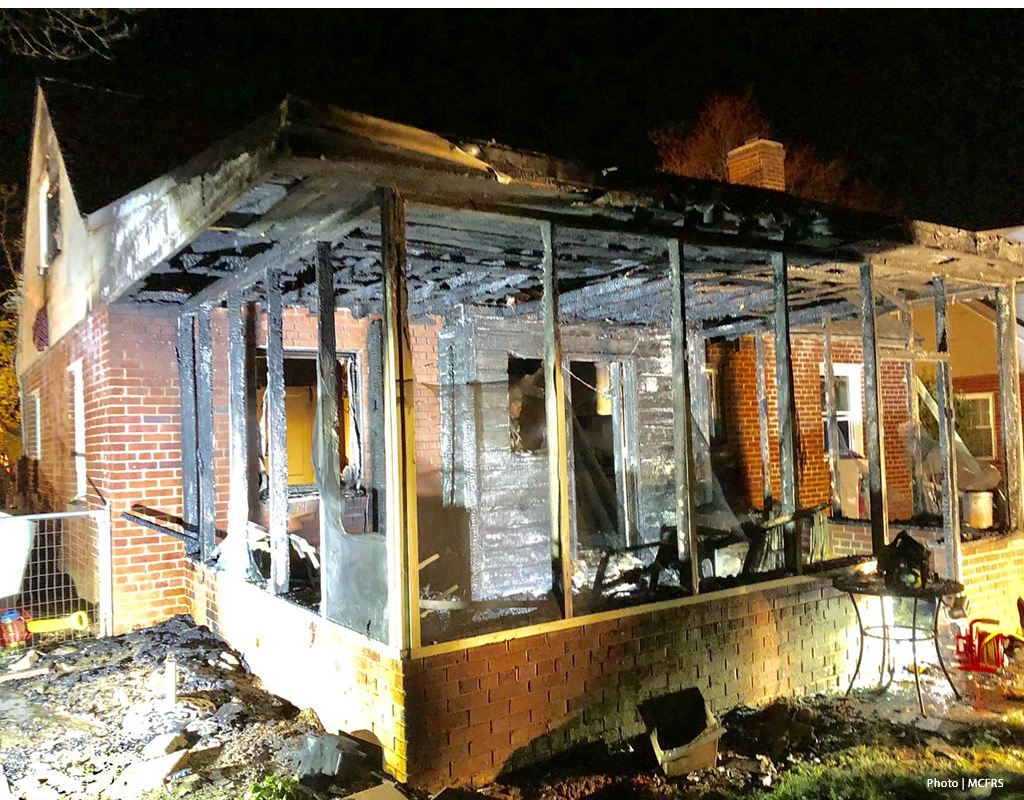 Forest Glen House Fire Displaces Family
More than 50 firefighters battled a house fire on Brisbane Street in the Forest Glen area of Silver Spring early Thursday morning. The fire displaced the family of four and sadly left the family cat dead, according to Fire and Rescue Service spokesperson Pete Piringer.
The fire started in the rear porch and involved an electrical outlet adapter, according to Piringer. Smoke alarms alerted the residents to the fire.
Piringer stated that the damages to the home are significant and are estimated to be greater than $250 thousand.
Update (245a 4/11) 1600blk Brisbane St, Forest Glen; SFH; Cause, electrical (plug/outlet adapter); Area of Origin, rear porch; Damage, $250K; 1 family (2 adults/2 kids/1 dog) displaced, dog ok, cat succumbed to injuries; 50 FFs on scene, smoke alarms activated & family got out pic.twitter.com/1jlyRneDWa

— Pete Piringer (@mcfrsPIO) April 11, 2019
(245a) 1600blk Brisbane St, Forest Glen, Silver Spring, house fire, heavy fire upon arrival, bulk of fire knocked down

— Pete Piringer (@mcfrsPIO) April 11, 2019