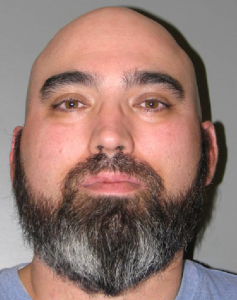 Former B-CC High School Teacher Arrested for Sexual Abuse of Minors (PHOTO)
A former Bethesda-Chevy Chase High School teacher has been arrested and charged with three counts of sexual abuse of a minor, according to Montgomery County Police.
Police obtained an arrest warrant for Todd Scriber, 38, of Gaithersburg on June 8. Scriber turned himself in, police said.  According to police, Scriber took pictures of  three female students in his classroom without their consent on his cellphone. Police said that while the  students were fully clothed in pictures, "some of the photographs emphasized various areas of the female anatomy."
Detectives launched an investigation after a 14-year-old student reported an incident to police on Oct. 5, 2015. The student stated that on Oct. 2, 2015, she was taking an exam after school  in Scriber's classroom and approached him to ask a question. The student said "she noticed that [Scriber] was holding a cellular phone and appeared to be taking photographs underneath her skirt.  She jumped back and created distance between Scriber and herself."
On Oct. 6, 2015 a detective spoke with Scriber about the incident reported by the 14-year-old student. Police said Scriber allowed the detective to view photographs on his phone, but while looking through the phone the investigator saw inappropriate photos of students and Scriber attempted to grab the phone from the detective, police said. The detective was able to seize the phone and obtain a search warrant to continue searching the phone police said.
Montgomery County Public Schools (MCPS) cooperated with police during the investigation, police said. Scriber was placed on leave following the initial police interview and he is no longer employed with MCPS.
Detectives were able to identify three female student in the photos, two 17-year-old and one 16-year-old, police said.
Anyone who believes she may have been victimized by Scriber in a similar way should call the Special Victims Investigations Division at 240.773.5400.