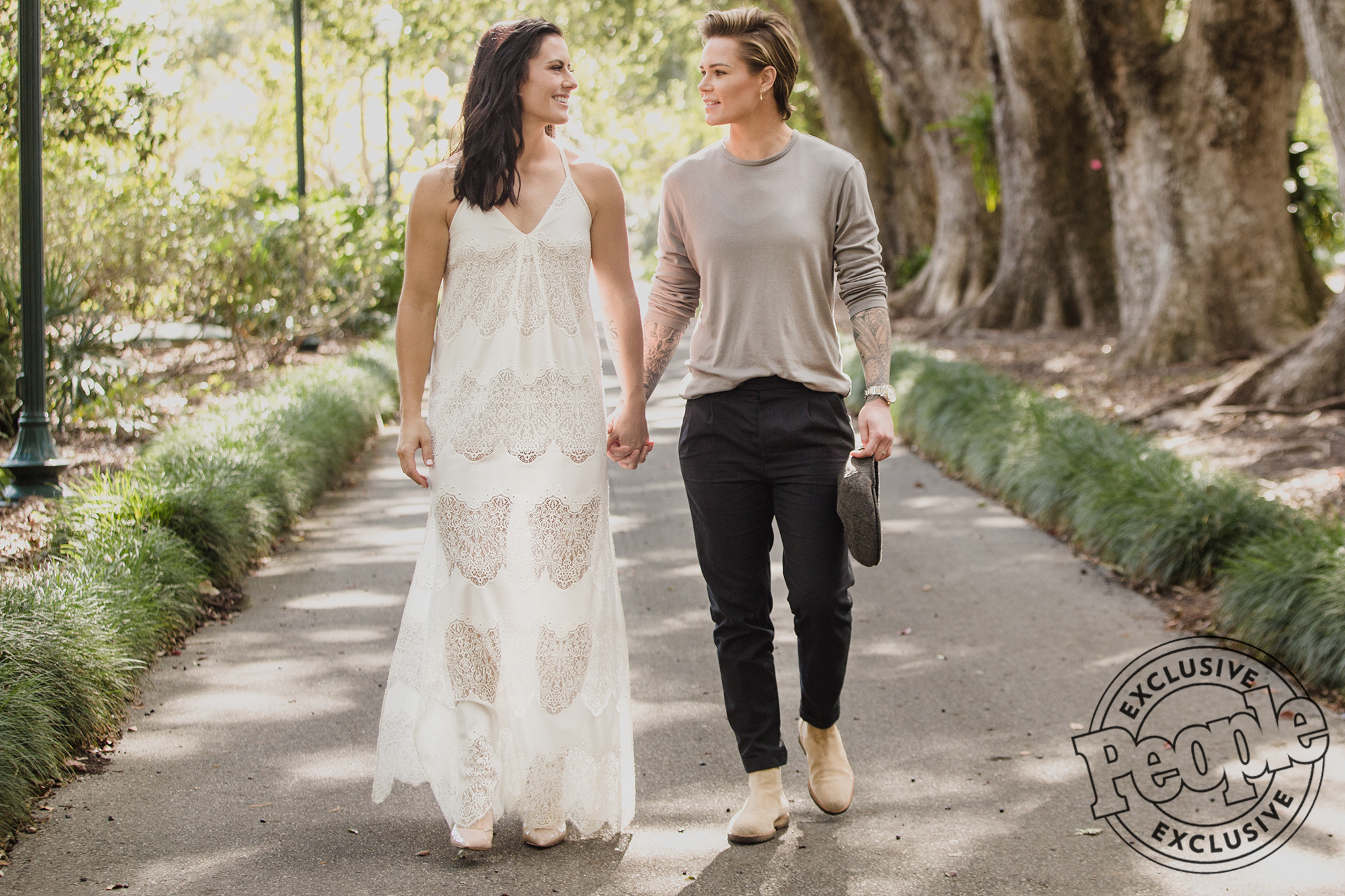 Former Washington Spirit Teammates Ali Krieger and Ashlyn Harris Announce Engagement
National Women's Soccer League standouts and former Washington Spirit teammates Ali Krieger and Ashlyn Harris announced their engagement Wednesday.
Harris, a goalkeeper, and Krieger, a defender, have been engaged since September but confirmed their relationship for the first time in an interview with PEOPLE.
Despite their romance starting almost 10 years ago when they were training for the U.S. National Team in 2010, and fans noticing their chemistry, Krieger and Harris didn't want their relationship to create a distraction on the field.
"We wanted to be professional and make sure that we showed up every day and did our job and it wasn't just because we were together, it was because we love what we do, and we're really good at what we do," Krieger told the magazine. "And that was most important for us."
Krieger played for Washington Freedom – a professional soccer club based in Germantown from 2001 until its dissolution in 2011 – during the 2007 and 2009 seasons. She was first named to the national team in 2008. Krieger represented the U.S. at the 2008 Beijing Olympics as an alternate and at the 2016 Olympics in Brazil.
Harris played for Freedom during the 2010 season and helped the team reach the playoffs. She made her first appearance with the national team in 2013.
The women's national league was formed in 2013, and both Harris and Krieger were allocated to Washington Spirit for its inaugural season. Harris stayed with the team, which plays at Maryland SoccerPlex in Boyds, for two seasons and joined Orlando Pride in 2016. Krieger served as captain from 2014 to 2016 and was named Spirit's defender of the year and fan favorite during her final season with the team. She joined Harris on Pride in 2017.
Harris and Krieger were members of the U.S.' 2015 championship-winning team at the FIFA Women's World Cup. This appearance marked Krieger's second World Cup showing, also competing in 2011.
The newly engaged couple plans to get married at the end of this year following this summer's World Cup. Harris remains in the U.S.' goalkeeper pool and has been training for the upcoming FIFA games.