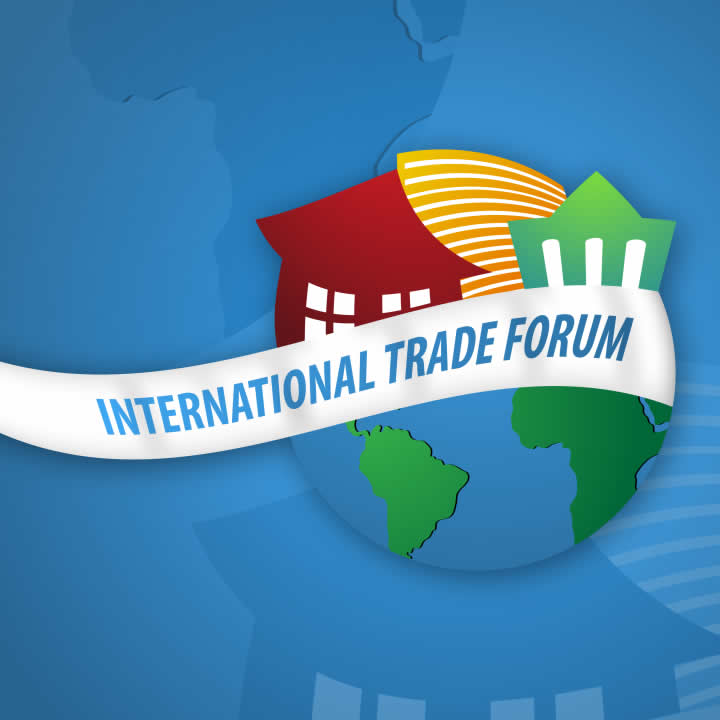 Forum on International Trade 2016 (VIDEO)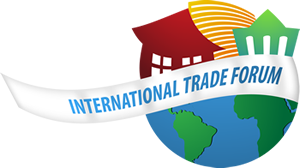 Competing in the Global Economy
The U.S. Department of Commerce, U.S. Commercial Service, U.S. Small Business Administration and the Maryland-DC District Export Council hosted the 2016 International Trade Forum in partnership with Montgomery Community Media. The three-hour program focused on the challenges and opportunities facing companies going global and exporting their services or goods. The three panels covered key aspects of international trade, including trade finance and local resources that facilitate trade. The program was filmed in front of a live studio audience and streamed live on the internet. Watch video of each panel, below:
Session I: Finding Business Beyond America's Borders (9:10 – 10:10 a.m.)
How companies break into new foreign markets. Specifically, how companies find opportunities, promote themselves, and make sure they are doing business with the right people.
Distinguished Presenters:
Carl Livesay, Vice President, Land Sea Air Manufacturing and Vice-Chair of the Maryland/D.C. District Export Council
Kimberly Brown, Ph.D., CEO Amethyst Technologies, LLC
Sierra Silkman, CEO, Haemo-Sol International, LLC
Session II: Trade Finance—Finding the Resources to Go Global and Getting Paid by International Customers (10:20 – 11:20 a.m.)
Learn about the financial resources necessary to do business overseas and how companies manage the financial risks involved with exporting. Both private and public sector experts will discuss the complexities of international business transactions and will inform you of programs available to support exporters.
Distinguished Presenters:
Marie Torres, International Trade Finance Manager, Ellicott Dredge Enterprises, LLC
Elizabeth Thomas, Business Development Specialist, Export-Import Bank of the United States
Eugene Sutter, International Services Division, BB&T Bank
Bill Houck, Mid-Atlantic Regional Manager, Office of International Trade, Small Business Administration
Session III: Meet Your Local Export Resources and Network (11:30 a.m. – 12:30 p.m.)
Understand what each resource offers and the synergies among them. You'll have an opportunity to engage with the speakers and other participating resources during the Q&A session and at the networking session to be held right after the panel.
Distinguished Presenters:
B. Kyle Bayliss, Maryland SBDC Regional Director, University of Maryland College Park, University of Maryland Baltimore
Mark Rice, Founder and CEO, Maritime Applied Physics Corporation and Chairman of the Maryland/D.C. District Export Council
Julie Clowes, Deputy District Director for Washington Metropolitan Area District Office, Small Business Administration
Carla Menéndez McManus, Commercial Officer, U.S. Commercial Service, U.S. Department of Commerce, U.S. Export Assistance Center in Baltimore
Session IV: Networking Lunch (12:30 – 2 p.m.)
Join us for our meet and greet lunch (provided by Wegmans) with the following attendees:
Barbara Ashe, Executive Vice President, Montgomery County Chamber of Commerce
David Petr, President and CEO, Montgomery County Economic Development Corporation
Martha P. Jimenez, Business Counselor and Trainer, Maryland Women's Business Center
LeAnn Young, Executive Director, Global Chamber, Baltimore
Maria Jimenez, Small Business Coach & Trainer – MD, Latino Economic Development Center
Canjor Reed, Project Director, Minority Business Development Agency
The forum will later be broadcast on The Montgomery Channel (Ch. 21, Ch. 995 & Ch. 1055) and Access.19 (Ch. 19) on Montgomery County's Comcast, Verizon and RCN cable services.
The Rockville Chamber of Commerce, the Rockville Economic Development Inc (REDI), the Hispanic Chamber of Montgomery County, the African American Chamber of Commerce of Montgomery County and the Asian Pacific American Chamber of Commerce are current honorary hosts for this highly engaging and informative event.
Special Recognition and Thanks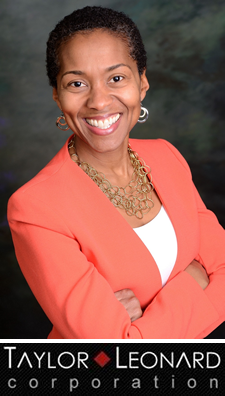 Kelly Leonard (Taylor-Leonard Corporation) is a speaker, trainer, and 2014 Minerva Entrepreneur Women-Owned Business of the Year Award recipient. A certified public accountant (CPA-inactive), Quality specialist/Black Belt, seasoned financial services professional, and corporate trainer with over twenty-five years of experience in federal government, private and public accounting environments, including Fortune 100.
Kelly has an innate ability to connect with diverse audiences across disciplines. She's most passionate about delivering the best practices of multinational enterprises to the small business community.

We are about the well-being and success of every person.
High standards are a way of life. We pursue excellence in everything we do.
We make a difference in every community we serve.
We respect and listen to our people.
We empower our people to make decisions that improve their work and benefit our customers and our company.