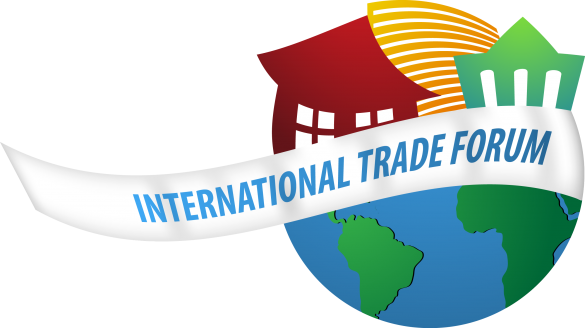 Forum on International Trade (Live)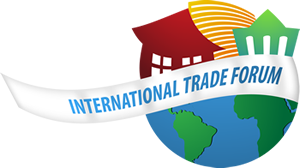 Competing for a Place in the Global Economy
The U.S. Department of Commerce, U.S. Commercial Service, U.S. Small Business Administration and the Maryland-DC District Export Council are hosting this forum in partnership with Montgomery Community Media. The four-hour program focuses on the challenges and opportunities facing companies going global and exporting their services or goods. The four panels feature high-level federal representatives and executive business leaders on different topics in international trade. The program is being filmed in front of a live studio audience and streamed live on the internet on this webpage.
Session IV: The Challenges of Selling Services Overseas (2 p.m.)
By some estimates, service industries account for close to 80 percent of Gross Domestic Product (GDP) in the United States. Exports of services totaled some $58 billion in 2013 and represent a growing opportunity for the United States. However, exporting services present particular challenges. The need to adapt and modify a service based on the local economy is almost always a must. There are often barriers to trade that prevent service companies from breaking into new markets. We will talk about the opportunities and challenges facing service companies.
Distinguished Presenters:
Mike Violette, CEO, Washington Labs
Alex Koff, Whiteford Taylor Preston
Steven Drake, Steven Drake Associates
John P. Malone, WTS International, Inc.
Session III: Manufacturing for a Global Customer Base (1 – 1:50 p.m.)
Companies seeking to sell their products overseas often have to adapt their products for new markets. They may also have to go through product certification and meet standards not commonly used in the United States. In this session, we will learn from companies as well as a State of Maryland representative on how exporting begins at home where your product is being manufactured.
Distinguished Presenters:
Carl Livesay, State of Maryland, Department of Business and Economic Development & MD-DC District Export Council
Paul Quinn, VP, Ellicott Dredges
Barbara Biller, President, Intellitech
Session II: Trade Finance—Finding the Resources to Go Global and Getting Paid by International Customers(11 a.m.)
We will discuss the financial resources necessary to do business overseas. We will also learn about how companies manage the financial risk that can be involved with exporting. Both private and public sector experts are on the panel and can discuss the complexities of international business transactions and make you aware of some government programs available to support exporters.
Distinguished Presenters:
Bill Houck, Regional Manager, Small Business Administration
Yuki Fujiyama, International Trade Administration
Federico Manno, VP International, Fulton Bank
Michael Imgarten, CEO, United Source One
Session I: International Business Development—Sales, Marketing and Finding Partners Beyond America's Borders (9:30 a.m.)
We will talk about how companies break into new markets overseas. Specifically, how do they find opportunities, promote themselves and make sure they are doing business with the right people.
Distinguished Presenters:
Bill Burwell, Director, U.S. Export Assistance Center
Nancy Wallace, VP, Computer Frontiers
Mike Schneider, President, Far East Business
Jessica Reynolds, Regional Manager, Office of International Investment and Trade, Maryland Department of Business and Economic Development
The forum will later be broadcast on "The Montgomery Channel" (TV 21) and "Access.19" (TV 19( on Montgomery County's Comcast, Verizon and RCN cable services.
The Rockville Chamber of Commerce, the Rockville Economic Development Inc (REDI), the Hispanic Chamber of Montgomery County, the African American Chamber of Commerce of Montgomery County and the Asian Pacific American Chamber of Commerce are current honorary hosts for this highly engaging and informative event.
Special Recognition and Thanks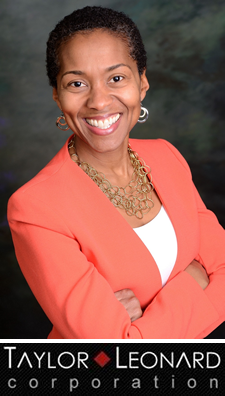 Kelly Leonard (Taylor-Leonard Corporation) is a speaker, trainer, business leader, Quality specialist/Black Belt, and seasoned financial services professional with over twenty-five years of experience in government, non-profit, private and public accounting environments, including Fortune 100 companies.
Kelly has an innate ability to connect with diverse audiences and across disciplines. She's most passionate about delivering the best practices of multinational enterprises to the small business community.
A results-driven business professional, Kelly leads a thriving information technology consultancy and risk management consultancy. On the IT side, her team leverages the power of technology to help companies drive operational excellence. While on the risk management side, her company partners with the country's most respected providers to deliver robust benefit packages designed to increase employee engagement, boost employee morale, reduce absenteeism, and [consequently] grow a company's bottom-line. Her company's clients range in size and represent a dynamic cross-section of disciplines.