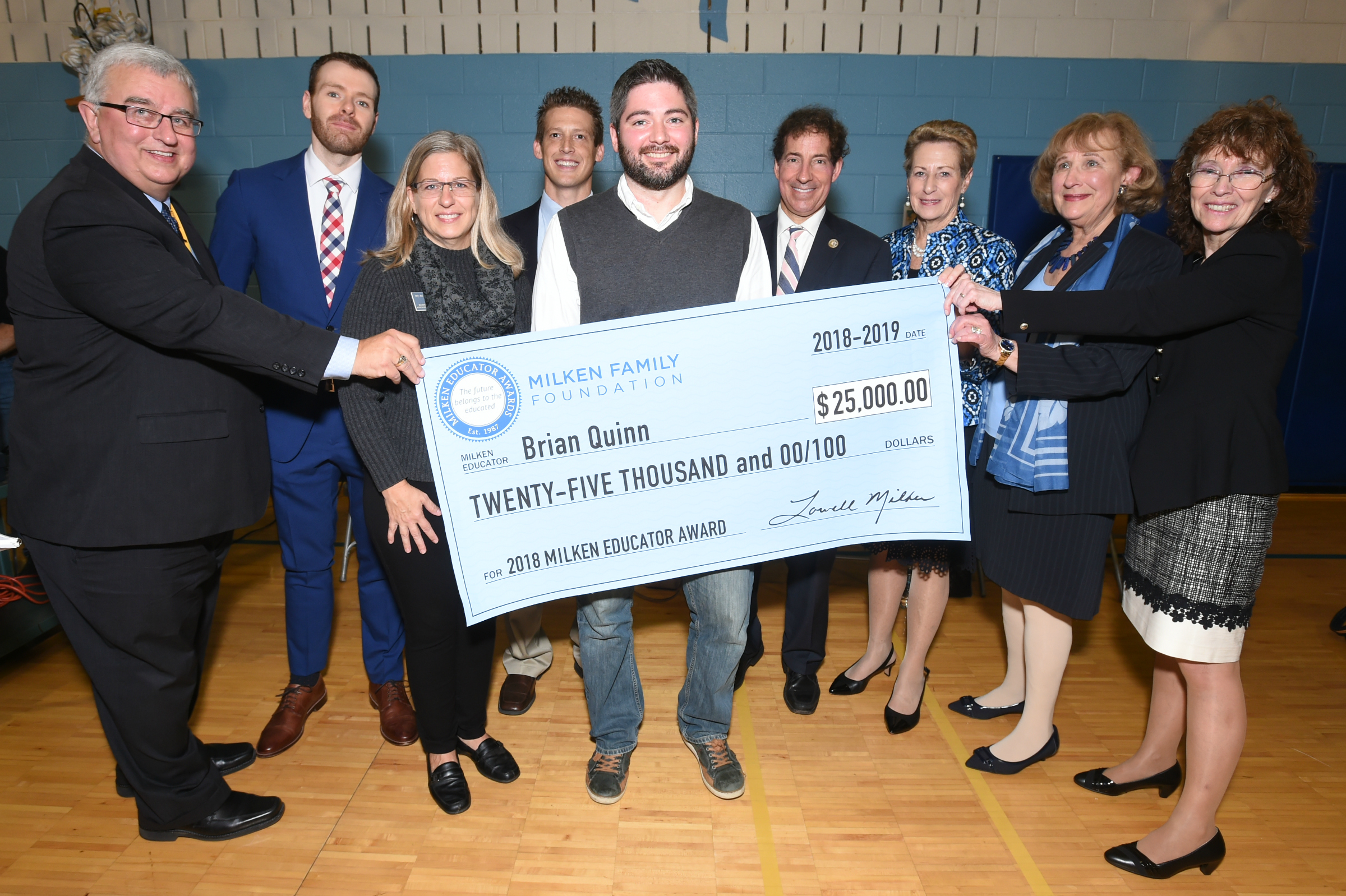 Fourth Grade Math Teacher Wins $25K Milken Educator Award
Brian Quinn, a fourth grade math teacher at East Silver Spring Elementary School, won the $25,000 Milken Educator Award on Nov. 2. The award recognizes the top 40 teachers in the United States who have enhanced the education experience for students in unique, creative, and inclusive ways.
"We go all over the country, awarding educators that we believe represent the top one percent of the profession," said Jane Foley, the senior vice president of the Milken Family Foundation.
The goal of this award is to encourage great teachers to stay in the profession for decades to come. The award also aims to show the public an example of a great educator, and hopefully encourage young students to become teachers one day.
The school surprised Quinn with a surprise assembly to present the award. Students and faculty alike treated Quinn like a rockstar that day.
"Thank you. You guys are great," said Quinn. "I'm speechless."
MCPS Superintendent Jack Smith and Maryland State Superintendent of Schools Karen Salmon agree that Quinn has brought positivity and excitement to children at East Silver Spring by winning this award.
Salmon said, "Brian is one of many teachers that is just absolutely fantastic. I meet them everyday in my travels around the state, and we just need to recognize them and celebrate their efforts."
For Quinn, one of the most rewarding aspects of teaching is seeing students he taught years ago become someone great.
"It's a wonderful job to mold minds everyday," said Quinn. "My goal is to help every student become the best they can be."