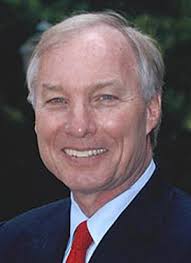 Franchot Releases Figures for Alcohol, Cigarette & Fuel Violations
Maryland's Comptroller, Peter Franchot, announced the final figures for alcohol, cigarette and motor fuel violations for fiscal year 2017 early Thursday, according to a news release.
For FY 17, which ended June 30, Comptroller agents issued 87 cigarette violations resulting in the confiscation of more than 190,000 packs of cigarettes and other tobacco products with a combined retail value of $738,415. This represents a tax loss of more than $254,000.
According to Franchot, there was an increase in the amount of alcohol confiscated in 2017. 250 gallons of distilled liquor, approximately nine gallons of wine, and more than 1,100 containers of beer was confiscated along with the issuance of 25 violations. The total retail value of the seized alcohol was $42,843.
"The blatant disregard of Maryland tax laws, which protect law-abiding businesses and consumers, will not be ignored," Franchot said in a statement. "I am very proud of the diligent efforts of my field enforcement agents and inspectors to stop criminals and their contraband."
In addition to alcohol and tobacco violations, inspectors issued 120 motor fuel and International Fuel Tax Agreement (IFTA) violations.
"My office remains committed to ensuring a level playing field for all Maryland businesses. We will continue to work with law enforcement officials on the local, state and federal levels to keep contraband alcohol and tobacco products out of Maryland communities," Franchot said.
As Maryland's tobacco regulator, our agency is aggressively going after cigarette smugglers and those who don't play by the rules. https://t.co/2vBF14uWB8

— Peter Franchot (@peterfranchot) August 24, 2017