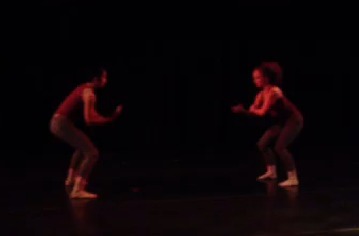 Free and Fresh Dance Performance on Capitol Hill (VIDEO)
Eight years ago choreographer Sarah J Ewing moved from Melbourne, Australia to Capitol Hill, D.C. and is now a CityDance OnStage Ignite Artist. Known for her athletic choreography and cerebral style, Ewing, is the recipient of a 2014 Capitol Hill Community Foundation Grant.
Her professional troupe S.J. Ewing & Dancers will present her Kennedy Center-commissioned work Australia Home Land in a FREE evening of dance on September 21 at 5 pm at The Hill Center, in which Ewing shares cultural experiences from Australia with her Capitol Hill community. The evening includes a performance by students of CityDance's free after-school DREAM program, which connects the DC youth with the Capitol Hill community through the joy of dance.
Whether you are attracted to the cultural context of Australia Home Land, or just the dancing itself, Ewing and dancers promise a refreshing and thought-provoking experience. Find out more about the performance here.
"I believe that within this exploration, a piece would be made that would speak beyond Australia's current situation, and a discussion would emerge of how any two people, two cultures or nations can negotiate ways to co-exist in the same place and for it to be a home for all."  
-CityDance OnStage Ignite Resident Artist Sarah J. Ewing
Kennedy Center-commissioned work Australia Home Land as part of the 2013 Local Dance Commissioning Project