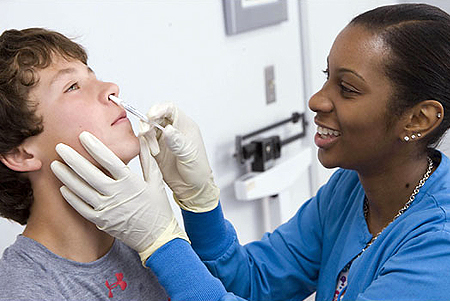 Free Flu Vaccines at MCPS Schools Scheduled
The Montgomery County Department of Health and Human Services will conduct free clinics to provide flu vaccines (FluMist) to MCPS students.
On Oct. 31, clinics will be held from 9 a.m. to noon at John F. Kennedy in Silver Spring, Richard Montgomery  in Rockville  and Seneca Valley high schools in Germantown.
Parents or guardians must make appointments for their child to receive a vaccination at these clinics.
On Nov. 10 or Nov. 11, clinics will be held at all elementary schools, following early dismissal of students on those days.  All clinics are free, but registration is required due to limited vaccine supplies. 
For information on other seasonal flu vaccine clinics in Montgomery County and to make an appointment, check the county's flu website or call 311.