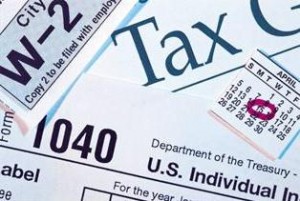 Free Income Tax Preparation Day to Take Place on Mar. 25 in Gaithersburg
Montgomery County residents earning less than $54,000 qualify for free income tax preparation through the Volunteer Income Tax Assistance (VITA) program, according to a news release.
The Montgomery County Action Agency will host an event entitled, "Super VITA Tax Day" on Mar. 25 in Gaithersburg.
Residents will have access to free tax preparation and will learn about other services and resources.
The event will take place at the Activity Center at Bohrer Park from 11 a.m. to 4 p.m.
Organizers say no appointments are necessary. The last walk in will be accepted at 3 p.m.
Because the IRS does not allow VITA volunteers to prepare taxes without certain documentation, residents interested should bring the following:
A government-issued ID (Valid Driver's License, Passport, Age of Majority Card)
Original Social Security Card or Individual Tax Identification Notice (ITIN) for each member of their family and last year's tax return (if available).
Birth dates for every person claimed on the individual's tax return.
All W2 forms, forms 1098, 1099, and other documents regarding income.
All Forms 1095, Health Insurance Statements, or Health Insurance Certificate, if received.
If filing jointly, the spouse must be present. If filing separately, the individual must provide the spouse's social security number and name exactly as it appears on the social security card.
Statement of annual child care expenses prepared by the provider, with their tax ID (Social Security or EIN number).
For Direct Deposit: proof of a bank account, including routing numbers.
There's not much time left 'til #taxday, so why not let someone else do 'em for you? https://t.co/EuretT60mT pic.twitter.com/C1tRxYGCxc

— City of Gaithersburg (@GburgMD) February 23, 2017