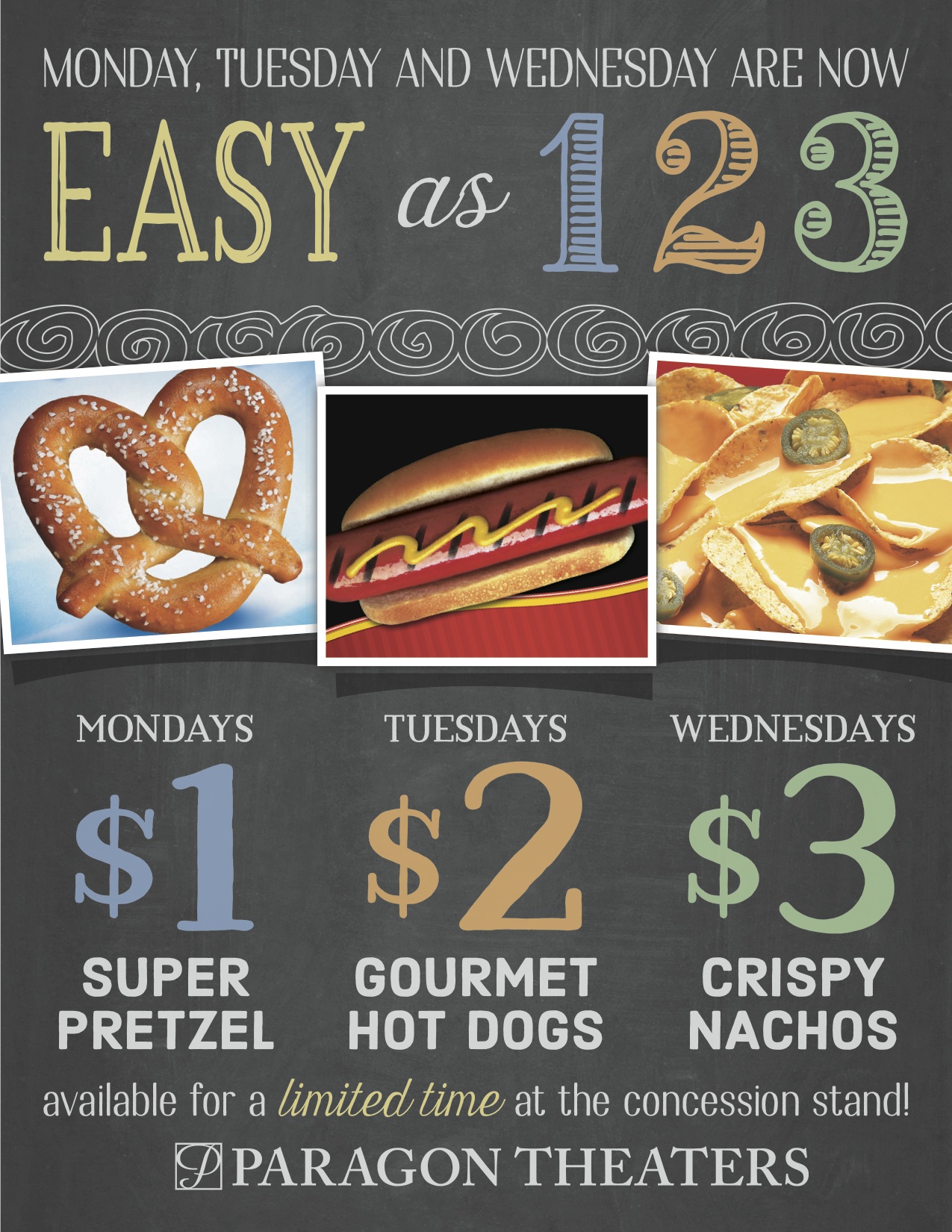 Free Summer Movies and More
While we haven't started the renovation process (improvements though, happen daily), we do have several promotions at Paragon Kentlands that I can tell you about.  We currently have an "It's As Easy as 1, 2, 3" concession deal:  $1 Super Pretzel Mondays, $2 Hot Dogs Tuesday, and $3 Nachos Wednesdays. Our $6 Tuesdays, all movies, all day is a great price for a week-day movie.  If you haven't signed up for our e-showtimes, make sure you go to our website and do that soon and you'll get a free popcorn coupon via email. By the way, did you see the new website? We launched it this month and we'd love your feedback.
I suspect that our Free Kids Movies series for families will be a hit at Paragon Kentlands. Be sure to like our Paragon Theaters Facebook page where we will soon post the dates, times, and line up. If you are interested in sponsoring the program, please email me at niki.wilson@paragontheaters.com.
But, let's talk movies. HOME opened last night, and I suspect it will do well at the box office this weekend. It has a great cast (who doesn't love Sheldon!?). We're getting a lot of birthday party requests and the theater has mini-one sheets to share with guests.
What's on your must-see list? Hope to see you at the movies!