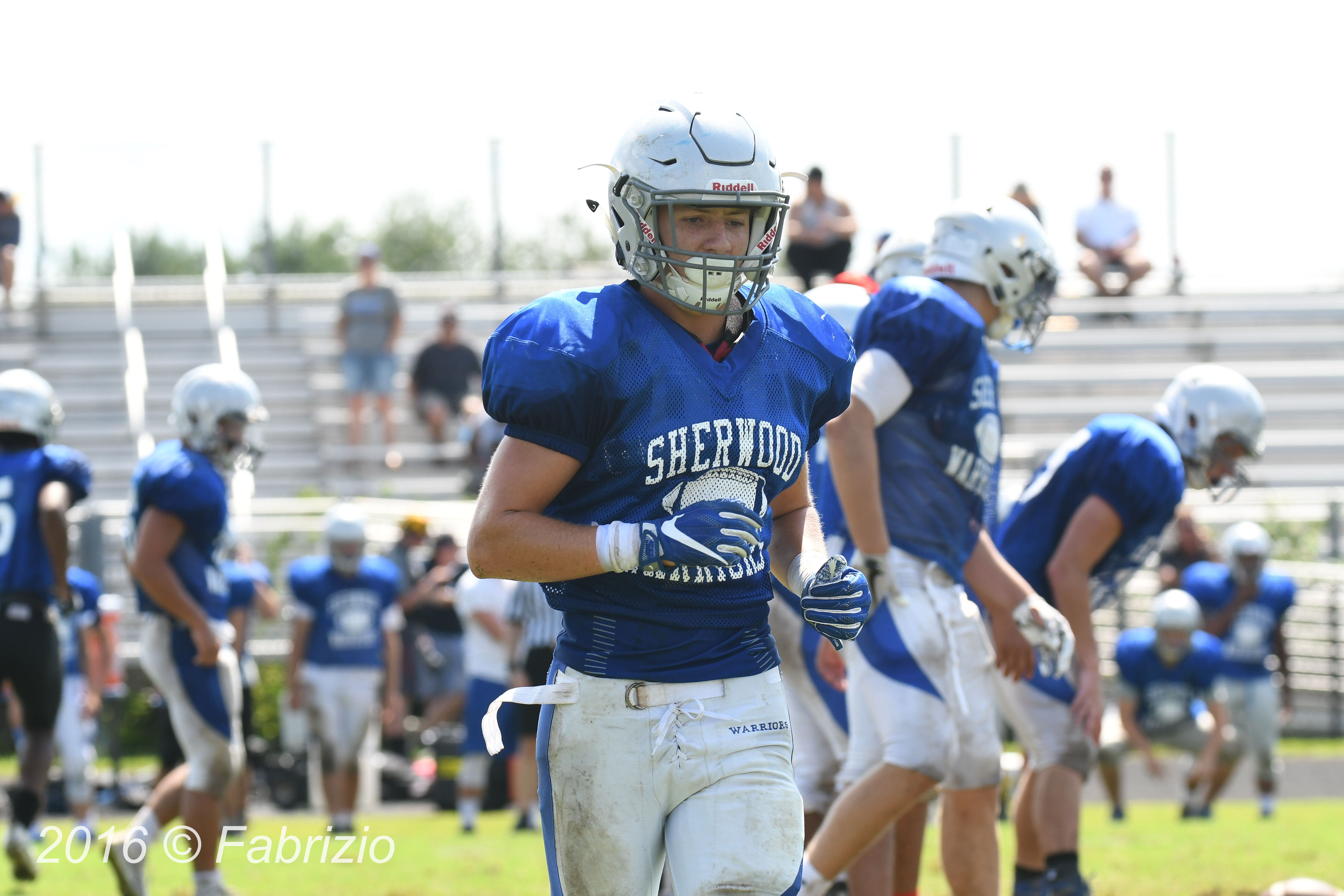 Friday Night Lights Football 2017 Season Lineup
It is that time of year when local attention in Montgomery County turns to the start of the new school year. High school student athletes are now getting ready for the array of sports activities in the fall semester. Add to this a new dimension of the rising profile of Maryland high school sports, which makes it one of the top five national recruitment areas. So it is with this pretext that soon Friday night's attention turns to the local football gridiron.
What excites me the most this year is the new inter league play during the 2017 season. In the past, local MoCo teams would scrimmage public and private teams from the District, Prince George's County and Northern Virginia in preparation for the regular season. This year there are three top inter league play games, which include Whitman versus Landon, Bullis versus Quince Orchard and Northwest versus Good Counsel. Winter and spring sports such as basketball and lacrosse have effectively incorporated inter league play during the last two seasons. In my opinion, this is both a welcome change and a good measuring stick for all school districts.
Washington Post's All Met Sports published their pre-season Top 20 picks for the DMV area and three MoCo teams were ranked with Damascus at #4, Quince Orchard #9 and Sherwood #20. In the private schools, only nearby St. John cracks the top 20 at #5. With Episcopal from Alexandria and the previously identified ranked MoCo team few top 20 private school teams play MoCo teams other than DeMatha from Hyattsville.  In a way this is one of the reasons why I do not put much, if any emphasis, on pre-season rankings since there are too many transfers and unknowns to qualify a top level ranking for teams here in the county.
Last weekend I stopped by Northwest High School to watch the four-way scrimmage between Northwest, and pre-season ranked teams #1 Wise from PG County, #14 Old Mill from Anne Arundel County, and #20 Sherwood.  I expect by the end of season Northwest will find some level of ranking among these teams.  Here are a few images from that scrimmage.
Let's kick off Friday Night Lights (FNL) with a quick look at key weekly match ups across Montgomery County, including both public and private schools and I will pick a recommended FNL game to cover. I will also look at both St. John's and Gonzaga's schedules as they include many local MoCo athletes.
Key Weekly games on interest for Friday Night Lights (FNL)
Week 1 – Friday, Sept 1
Blair at Watkins Mill; B-CC at Quince Orchard and Northwest at Wootton all provide early season match ups for the usual playoff bound teams of QO and NW and up and coming Blair. Avalon takes on DeMatha as St. Johns travels to California to play De La Salle while Good Counsel takes on Gillman in Baltimore.
FNL Pick is an INTER LEAGUE game between Whitman at Landon 3:30PM with backup pick RM at Churchill.
Week 2 – Friday, Sept 8 – A personal bye week for me on FNL
Urbana takes on Clarksburg, Gaithersburg plays Seneca Valley as a visitor at the Trojan's field as SV's field of dreams is under construction,.
FNL – Bye Week
Week 3 – Friday, Sept 15
Seneca Valley challenges NW for the "Germantown" Kings Trophy; QO travels to Clarksburg; Avalon takes on Bullis; and both Good Counsel and St. John's are on the road for tough games. On Saturday Georgetown Prep travels to DC to take on the Zags of Gonzaga.
FNL Pick is Gaithersburg at Churchill 6:30PM with backup pick SV at NW.
Week 4 – Friday, Sept 22
Einstein takes on Wheaton at Rocket Field in Rockville (RMHS); RM draws Sherwood in a good test of two potential playoff teams; and NW at Gaithersburg.
On Saturday its Avalon at Gonzaga and St. John Bosco of California travels to DC to take on St. John's.
FNL Pick is Bullis at Quince Orchard in an INTER LEAGUE game with backup pick Blair at Paint Branch
Week 5 – Thursday, Sept 28
It's Springbrook at Paint Branch for local eastern MoCo bragging rights; B-CC takes on not your rival Churchill; and Watkins Mill is at Rockville
FNL Pick is NW at Good Counsel at 7PM in an INTER LEAGUE game with backup pick Springbrook at Paint Branch
Week 6 – Friday, Oct 6
Winters Mill takes on Watkins Mill; Walter Johnson at B-CC as WJ visits on their home field while B-CC's is under construction; Rockville travels to Poolesville. Good Counsel hosts St. John's
FNL Pick is Damascus at Clarksburg 6:30 PM with backup pick Paint Branch at QO.
Week 7 – Friday, Oct 13
Good Counsel travels to Upper Marlboro to play DeMatha; RM plays NW; Rockville plays Magruder; B-CC challenges Wootton; and Watkins Mill travels up RTE 124 to play Damascus. On Saturday Bullis stays close to home to play Landon in Bethesda.
FNL Pick Einstein at QO 6:30 PM with backup Watkins Mill at Damascus.
Week 8 – Friday, Oct 20
NW travels to Whitman in a game with possible playoff implications for both; QO travels to RM to play against home team Wheaton; Einstein and Northwood meet for local bragging rights. On Saturday Georgetown Prep takes on Landon.
FNL Pick is Paint Branch at Sherwood in a game with possible playoff implications for both teams and back up pick is QO at Wheaton or Saturday's matchup between Prep and Landon.
Week 9 – Friday, Oct 27
It's #NowOrNever Friday night. All key games have playoff potential at this point and so the picks narrow down to but a few.
FNL Pick is NW at QO in the battle of Great Seneca Highway with backup pick Damascus at Seneca Valley played at Gaithersburg HS both games at 6:30 PM. Backup to the backup is Gonzaga taking on Good Counsel at 7PM in Olney.
Week 10 – Friday, Nov 4
It's the last week of the season before MPSSAA playoffs and the WAC championships begin and we have QO aligned against Gaithersburg; Blair at RM; Clarksburg at Paint Branch; and Prep at St. Alban's. On Saturday it's St John's traveling to a neutral field at Paint Branch to take on Gonzaga.
FNL Pick is Sherwood at Whitman at 6:30 PM with backup pick St. John's against Gonzaga.
There you have it a preview of future key football match ups and my picks for the Friday night game of the week coverage.