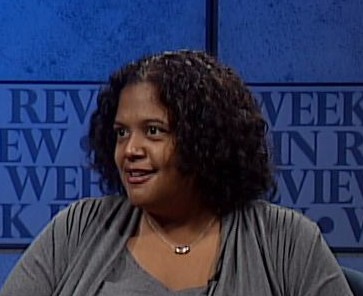 Friends of the Library Celebrates 10th Anniversary of Bookstore
In an age when the current thinking is that paper books could become obsolete, Friends of the Library, Montgomery County (FOLMC) will celebrate the 10-year anniversary of its Rockville-based used bookstore on November 8, from noon to 2 p.m. There will be giveaways, cake, special discounts and a surprise announcement to commemorate the occasion. The store is located in the Randolph Hills Shopping Center at 4886 Boiling Brook Parkway.
"The bookstore is the best deal in town," said Rose Krasnow former mayor of the City of Rockville. "I love spending an hour or more just browsing because the selection is great and everything is so well organized. Of course, I always end up buying more than I will ever have time to read because the prices are extremely reasonable, and I know I'm supporting our wonderful libraries."
FOLMC Executive Director Ari Brooks said, "Our used bookstores are 'Montgomery County's Best Kept Secret.' No other library support group in our area offers three full-service bookstores. I am often surprised by how many people 'discover' us in the course of a week. Those satisfied customers become donors and the whole process is a major recycling effort."
Customers and donors who visit the store during the anniversary event will be able to meet the staff and learn more about how to support public libraries. One of the bookstore's first customers, Maryland State Senator Jennie M. Forehand, District 17, will give remarks at the event.
FOLMC is a non-profit membership organization with 17 chapters dedicated to enhancing and promoting public libraries through fundraising and advocacy efforts. FOLMC operates used book stores in Gaithersburg and Wheaton, in addition to the Rockville location. The Wheaton bookstore was named "Best Used Bookstore in the Region" by the Washington City Paper earlier this year. All proceeds benefit Montgomery County Public Libraries (MCPL).
For more information about the anniversary event or how to join FOLMC, visit www.folmc.org or call 240.777.0020.