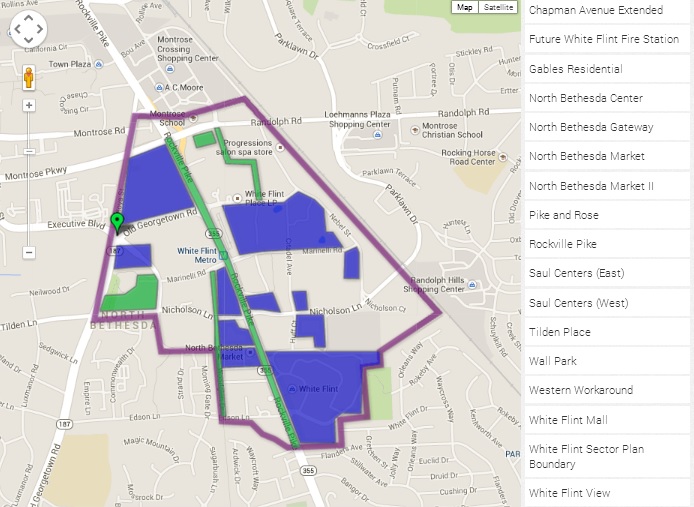 Friends of White Flint Launches Interactive Redevelopment Map
The redevelopment of the White Flint area is well underway, and one local organization dedicated to the topic has launched a new resource for community members to stay in touch with updates on the construction.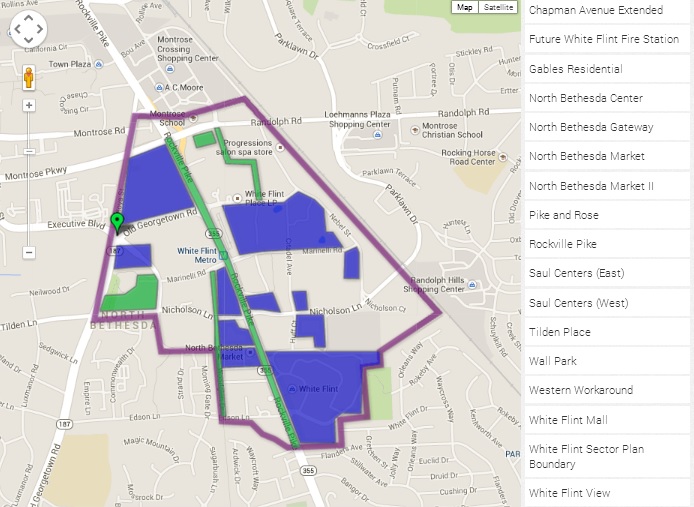 Friends of White Flint, a nonprofit organization started in 2007 and dedicated to implementing the White Flint Sector Plan, created a map in response to numerous requests from those in the community looking for the latest news on the redevelopment of the area.
"It's so expansive in scope that it's generally hard for the community to really visualize what's going on," said Lindsay Hoffman, Executive Director of Friends of White Flint. "We've got private landowners and developers each working on their projects along a variety of timelines.  Plus, the County and State are working on public and infrastructure upgrades – like improving roads for pedestrian friendliness, integrating better transit options and improving our parks and recreation offerings."
The map has private projects highlighted in blue and public/infrastructure projects are highlighted in green.  By clicking on each one, a window appears with an image and links to take visitors to other websites for more details on the projects.
"With so many moving parts, there's been no one website where a person interested in the transformation of White Flint could visit and see what's coming," Hoffman said. "We're a community non-profit organization so our resources are pretty limited, but I think we struck a good balance to meet the needs we hear expressed time and time again. It's also a pretty flexible system, so we're able to update it quickly as new information becomes available."
Find more information on the Friends of White Flint here.
Visit the Montgomery County White Flint Sector Plan website here.