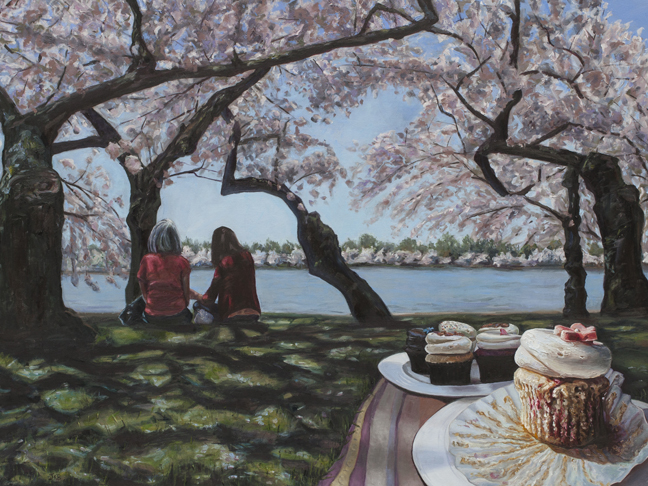 From Idea to Canvas
Inspiration to finished piece is a different journey for every artist.
Some artists do lengthy studies, others create fully developed sketches, and some just begin with no plan and hope it works out.  I love the painting part, so the faster I can get to that, the more fun I have!
I mainly paint from photos.  So, after I collect my photographic reference material, what's next??
Composition manipulation!
For each of my subjects, I shot approximately 200 photographs.  And no photo shoot ever led to a complete layout which pleased me.  (I guess if it did, then I should close up my painting studio and become a photographer.)  What then?
Sift through my photos and cherry pick a couple key images that I could meld together to create a great composition
I sketch my composition idea on paper and/or
Use Photoshop to create a rough composite of the images
Sketch my composition on my canvas
Choosing the photos are trial and error.  This stage takes a great deal of time, vision, and playing around in photoshop.
Now, some paintings are simple and are composed of 2-3 photos, while others are created from a more complex 5-6 photos.  My "DC's Notorious Cherry Blossoms" painting had the largest number of reference photos making up the composition, with the oldest photo dating back to 2009.   I have kept that background photo in my idea arsenal all these years, as I knew one day it would make it into the right painting!  Lesson learned – have an idea?  Then leave it around and one day it will find the right spot!