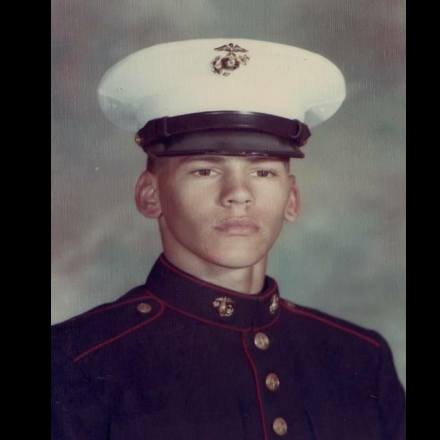 From Tragedy to Triumph: Vietnam War Veteran on Overcoming Invisible Wounds
Certain dates remain engraved in your memory forever. For Wayne Miller, that date is July 4, 1969.
While many back home were celebrating the American holiday, it was a day Miller thought would mark dependency on others for the rest of his life.
Miller had graduated from Albert Einstein High School in 1968 and had completed boot camp for the Marine Corps in Parris Island, South Carolina. Then he was serving with the Kilo Company 3rd Battalion 7th Regiment as Combat Infantry Riflemen in Vietnam when he was severely wounded.
"My left leg was severed off," he said.  "At 18 years old I thought I lost my life. I was paralyzed from the neck down."
After being unconscious for some time, he awoke to find out how badly injured he was. He said doctors, commanders and chaplains were trying to explain what had happened.
"Only thing going through my head was that I would be a debt to society," Miller said. "At the time, we thought a Marine being disabled was a curse.  I would never get married, I would never have a job, and I would be a burden on society and for my parents."
Upon returning home, Miller said he was down and felt that his life was over.  He felt this way until "something clicked."
Eventually, he graduated from Frostburg University with a bachelor's degree, and from George Washington University with a master's degree.
Today, he serves as the center director for the Silver Spring Vet Center. He's married with two daughters, two sons-in-law, and four grandchildren.
"All of my dreams came true," he said. "I am a benefit and a contributor to society."
He's been with the Silver Spring Vet Center for 30 years and said he looks forward to serving people everyday.
"I'm humbled that I get to help veterans and their families who have difficulties of getting to this point of happiness […] I had to get to that place as well," he said.
Miller, who gets around with the help of a prosthetic leg, said that while his wounds are visible like so many other veterans, his goal is to help those suffering with the invisible ones.
"There's probable a veteran within a mile from my office that probably doesn't know we exist," he said. "The sad part is that there is a large percent of veterans who don't help because they feel like they shouldn't"
As he reflects on Veterans Day and its meaning, which to him, is a time where the country honors both the people serving in the military and their courageous families, Miller said it's a reminder that there are many people who are suffering in silence.