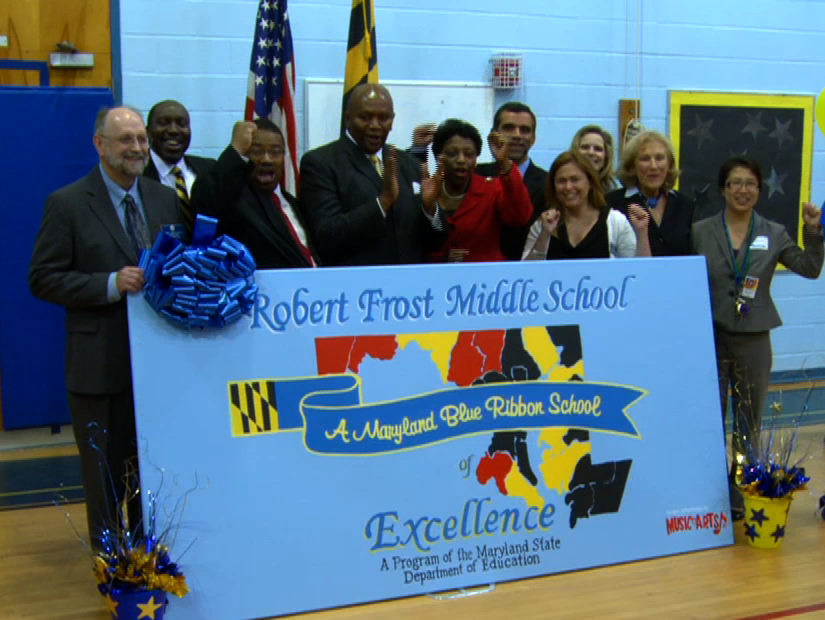 Frost MS Blue Ribbon Award Ceremony (Video)
Robert Frost Middle School in Rockville was chosen as one of six Maryland Blue Ribbon Schools this school year. Maryland Superintendent of Schools Dr. Lillian Lowery was recently at Frost for the Blue Ribbon Award Ceremony. Principal Joey Jones closed the ceremony, telling the students, "You are some of the best students on the planet." Take a look.
Visit our PEG partner MCPS TV to view more of its local programming.