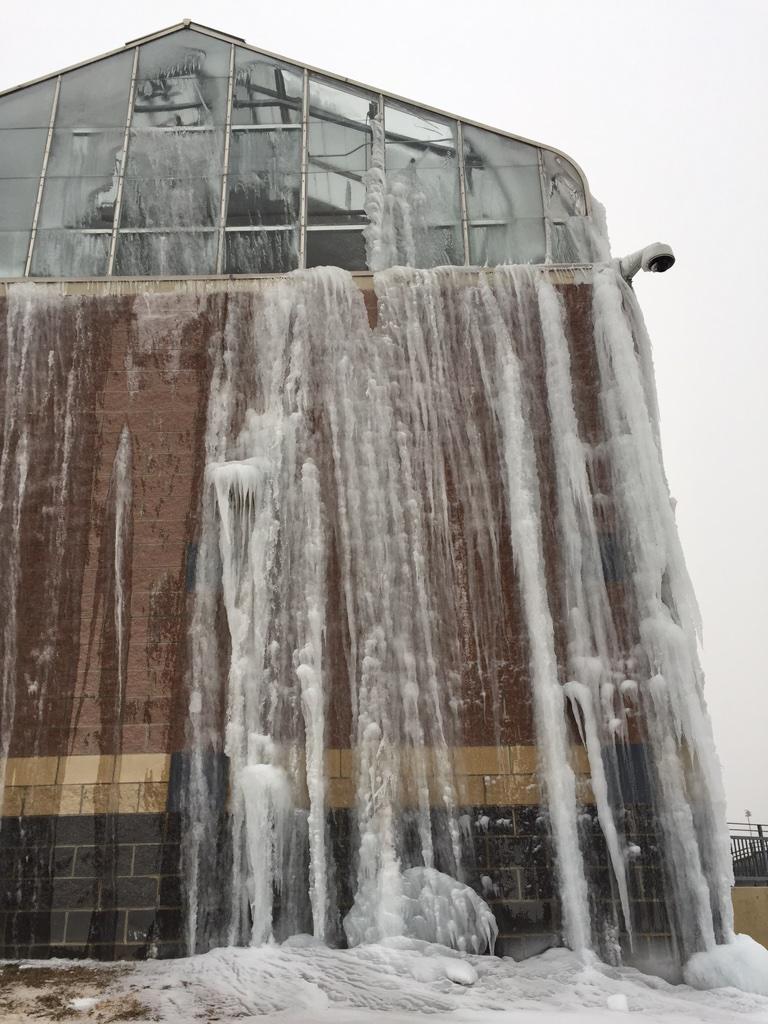 Frozen Waterfall at Montgomery Blair High in Silver Spring
A broken sprinkler head at  Montgomery Blair High School caused a frozen waterfall at the school Monday.
According to Montgomery County Public Schools spokesman Dana Tofig, the sprinkler head in the greenhouse of the school broke. Because there are drains on the floor, he said, there was no serious damage to the school building.
The water main was shut off and repairs are underway. MCPS is closed today due to the weather.
Ummmmmm it appears we might have frozen water issue at @MCPS Montgomery Blair. #GIANTICICLES pic.twitter.com/M2CepEFwrT

— Kenneth (@terp11) February 16, 2015