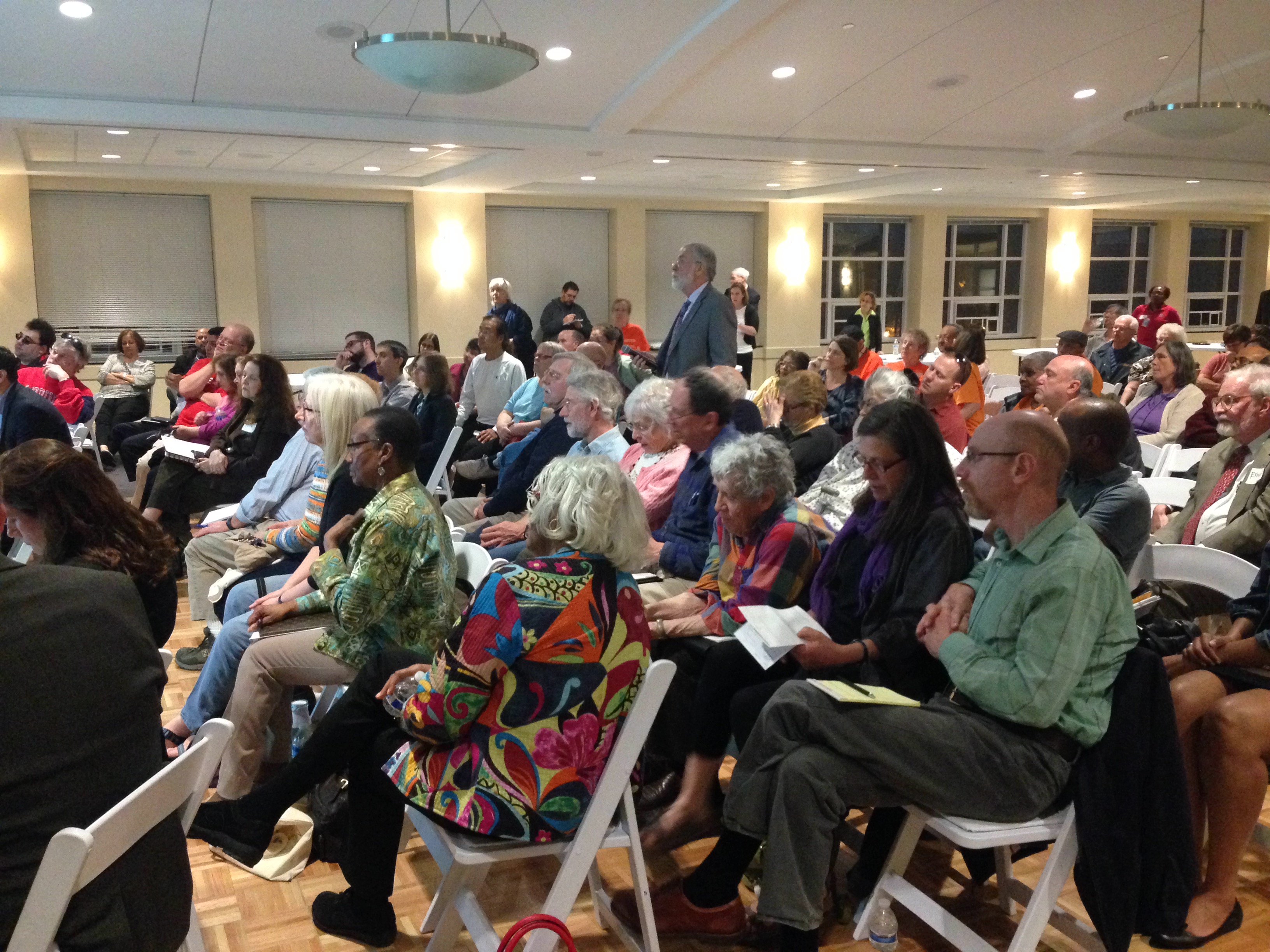 Full House To Discuss the Wheaton Library and Recreation Center (PHOTOS)
UPDATE It was a full house at the meeting regarding the new Wheaton Library and Recreation Center Project.
Residents asked questions about the quantity of books in the library, computer labs, children space, gymnasium, and traffic.
County officials expect to break ground on the new Wheaton Library and Recreating Center July 2016, with a ribbon-cutting ceremony to open the new facility in March 2018.
"Twenty months, between groundbreaking to ribbon cut," said David Dise, director, Department of General Services.
Resident asks about computer labs. She mentions some people in the Wheaton community depend on library computers. pic.twitter.com/zFEq0m2f2P

— Aline Barros (@AlineBarros2) April 14, 2015
The conversation was held on April 13 at the Wheaton Volunteer Rescue Squad Ball Room in Wheaton.
"This is a large building with a lot of side work. We estimated twenty months for construction. … Designing development going through the completion of design and the readiness for a permit set… One year from now, we should be submitting permits," Dise said.
Dise said staff at DGS will be working closely with Montgomery County Public Libraries so that residents can get up to three months notice as to when the library might close.
Costs for the new library and community center carries a $89 million price tag.
Resident asks about construction timeline. #newWheatonlibrary pic.twitter.com/Kstra51coI

— Aline Barros (@AlineBarros2) April 14, 2015
Besides DGS, residents also had a chance to ask questions to officials from the county's library system, and Montgomery County Department of Recreation.
Parker Hamilton, MCPL director, said although the Wheaton community might be without a library for almost 20 months, it does not mean residents will not have library services.
"So there's a difference between not having a physical building and not having library services. So when we closed the Gaithersburg Library, the physical building was gone but we provided library services to the community through other branches and specifically at the Lakeforest Mall. … We will have to have the discussion with Mr. [Isiah] Leggett and determine whether we will do an interim site," Hamilton said.
Dise also added they will try to keep the library open "as long as they can."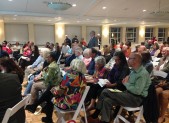 UPDATE It was a full house at the meeting regarding the new Wheaton Library and Recreation Center Project. Residents asked questions about the quantity of books in the library, computer labs, children space, gymnasium, and traffic. County officials expect to break ground on the new Wheaton Library and Recreating Center July 2016, with a ribbon-cutting ceremony to open […]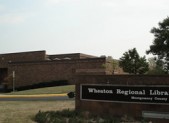 The proposed Wheaton Library and Community Center carries a $89 million price tag and county officials are working to optimize the scope of the project to bring that cost down. County Department of General Services Director David Dise presented an update of the project to a joint meeting of the Montgomery County Council's Health and […]