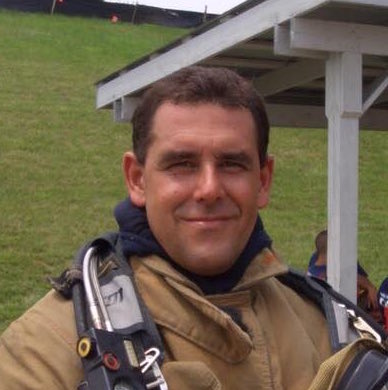 Funeral Arrangements Announced for Firefighter
Funeral arrangements have been completed for Charles "Rick" Gentilcore, a firefighter who died Friday.
A viewing will take place from 2 p.m. to 4 p.m. and from 6 p.m. to 8 p.m. Tuesday, April 11, at the Hines Rinaldi Funeral Home, 11800 New Hampshire Ave., Silver Spring.
A full fire department memorial service will be at 1 p.m. Wednesday, April 12, at Covenant Life Church, 7501 Muncaster Mill Road, Gaithersburg.
Interment will follow the post-funeral processional at Gate of Heaven Cemetery, 13801 Georgia Ave., Silver Spring.
Gentilcore, 52, died on duty at the Burtonsville Volunteer Fire Department. A fire service honor guard assembled at Holy Cross where his escort to Baltimore Office of the Chief Medical Examiner included all Burtonsville apparatus. The station has been draped with black bunting.
Gov. Larry Hogan ordered the state flag to be lowered to half-staff in Gentilcore's honor.
Gentilcore joined the BVFD on March 7, 1994, and achieved the rank of Firefighter III, according to the Burtonsville Volunteer Fire Department website. He was a Top Responder in 2000, responding to more than 300 calls, the website says.
He leaves behind a wife and son.