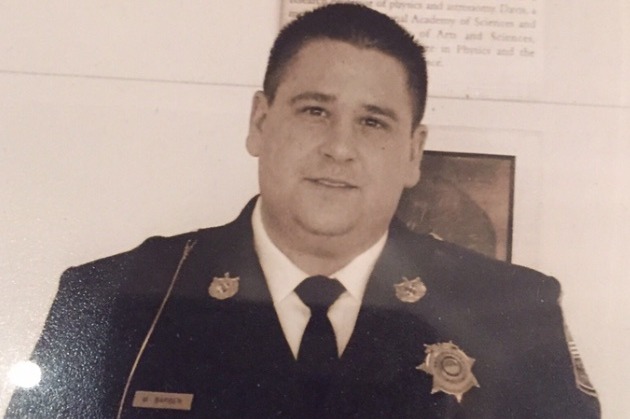 Funeral Arrangements Set for Takoma Park Police Officer
Funeral Arrangements have been set for Takoma Park Police Acting Detective Sergeant Matthew Barber, who died suddenly Thursday.
According to Takoma Park police officials, Barber served 13 years with police department where he was assigned to the Special Assignment Team.
Visitation for Det. Barber will be held on Wednesday, May 30 from 5 p.m. to 8 p.m. at Stauffer Funeral Home located at 1621 Opossumtown Pike in Frederick, Maryland.
A funeral service will be held on Thursday, May 31 from 11 a.m. to 1 p.m. at the Frederick Church of the Brethren located at 201 Fairview Avenue in Frederick, Maryland.  Barber will be buried at Mount Olivet Cemetery in Frederick.
A GoFundMe has been established for his two daughters and funds will go towards their future educational endeavors.
The Takoma Park Police Department offices will be closed on Thursday, May 31, for staff to attend Det. Sgt. Barber's funeral. Please remember that the police department is open 24/7 for emergency services. pic.twitter.com/XKrICwCGj9

— Takoma Park Police (@TakomaParkPD) May 29, 2018
Visitation for Detective Sergeant Matthew Barber will be held on Wednesday and funeral services on Thursday. Info: https://t.co/eMZhoo9Q0l

— Takoma Park Police (@TakomaParkPD) May 29, 2018