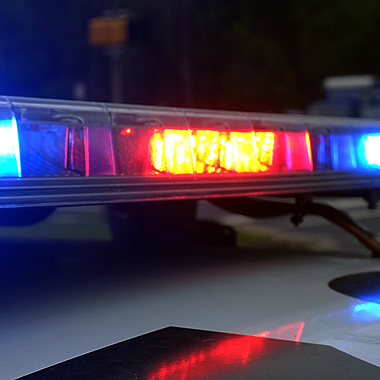 Funeral Arrangements Set for Two Off-Duty Officers Killed on 1-270
Two officers who were tragically killed in a car incident on I-270 will be laid to rest on Thursday Dec. 14.
The funeral for Rockville VFD Lieutenant, Sander Cohen, who also served as Deputy Chief of the Maryland Office of the State Fire Marshal, will be held at B'nai Israel in Rockville, according to his obituary.
FBI Agent Carlos Wolff's funeral will be held at the Church of the Redeemer in Gaithersburg.
Both men were struck and killed Friday night while standing on the shoulder of I-270 near Wolff's disabled car.
According to police, Wolff was involved in a single-car crash in the fast lane on I-270 southbound.  Cohen stopped at the crash scene, requested assistance and blocked the damaged vehicle with his personal car and emergency flashers.
Both men moved to the shoulder of the fast lane, where they were standing when a Honda traveling southbound vehicle swerved to avoid their vehicles and struck both officers. Both men were thrown over the jersey wall to the northbound side of I-270 where at least one of the men were struck by a vehicle traveling northbound.
Final Radio Call for via @RockvilleVFD for Deputy State Fire Marshal & MCFRS Rockville VFD Lieutenant Sander Cohen: https://t.co/Ka1RxjjhFl via @youtube LODD 12/8 – @MDSP @MarylandOSFM Police/Fire Funeral scheduled for Thursday, December 14 in Rockvilke pic.twitter.com/oeyWhGfGbR

— Pete Piringer (@mcfrsPIO) December 13, 2017
Our deepest condolences go out to the family, friends, and colleagues of FBI Supervisory Special Agent Carlos Wolff, who passed away last night after being involved in a motor vehicle accident. Please keep SSA Wolff and his family in your thoughts and prayers.

— FBI (@FBI) December 9, 2017