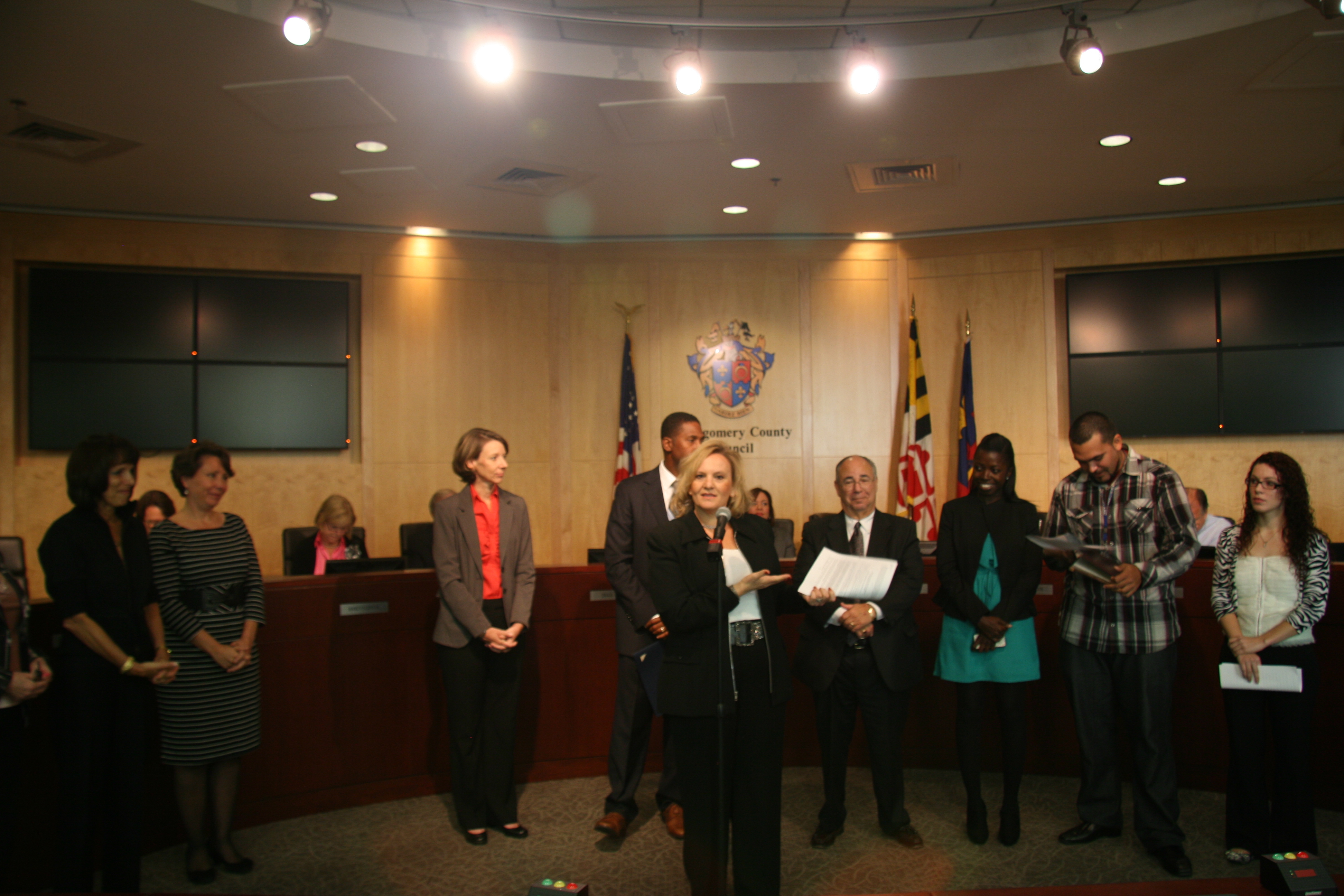 Future Link at 5 (Photos)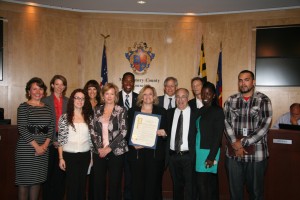 Since its inception in 2008, Future Link's mission has been to change the destination of disadvantaged youth by helping them avoid the paths to chronic unemployment or low wage jobs, homelessness, chemical addiction, incarceration or gang involvement.
Over the past five years, Future Link has connected each of its graduates with a professional in their career field.
At ceremonies on Oct. 8 in Rockville recognizing the organization's fifth anniversary were, left to right: Shelley Spencer, Kristin Trible, Yanna DeCastro, Myra Turoff,  Leigh Henry, Montgomery County Council Vice President Craig Rice, Future Link Executive Director Mindi Jacobson, Future Link Board of Directors President Ken Weiner, Bill Schlossenberg, Peter Henry, Yamu Cham, and Carlos Perdomo.