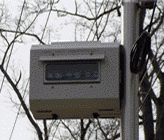 Gaithersburg Adds New Traffic Camera
Slow down! A new speed camera location has been approved for enforcement efforts under the city of Gaithersburg's Safe Speed Program on the southbound side of South Frederick Avenue at Education Boulevard. The posted speed limit in the 500 block of South Frederick Avenue is 35 miles per hour. The camera will become operational on Oct. 28, and warnings will be issued to violators during the first fifteen days.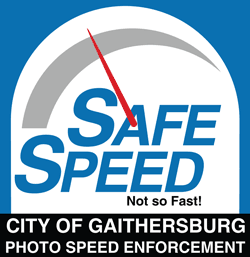 The Gaithersburg Police Department conducted traffic surveys to determine those locations that were most in need of speed reduction efforts. Existing enforcement areas include Diamond Drive, Marquis Drive, North Summit Avenue, Quince Orchard Boulevard, Quince Orchard Road, South Frederick Avenue, Watkins Mill Road, West Deer Park Road, Christopher Avenue, Girard Street, and Clopper Road.
Jurisdictions within Montgomery County were granted the authority to operate the cameras in 2006. Conducted in conjunction with the City of Rockville, the Town of Chevy Chase and Montgomery County, Gaithersburg's Safe Speed Program authorizes the use of the cameras in residential and school zones with speed limits of 35 miles per hour or less.
The goal of the Safe Speed Program is to reduce speeding on residential streets and streets near schools in an effort to prevent injuries and fatalities among pedestrians and motorists.
The following is a list of locations identified for speed camera use by the city of Gaithersburg.
South Frederick Avenue
Diamond Drive
Marquis Drive
North Summit Avenue
Quince Orchard Blvd.
Quince Orchard Road
Watkins Mill Road
West Deer Park Road
Christopher Avenue
Clopper Road (Both directions)
Girard Street (Both directions)
Detailed information about the program, including locations of photo radar enforcement efforts, instructions for paying fines and a list of frequently asked questions, is available on the City's website at www.gaithersburgmd.gov/police.
For additional information contact the Gaithersburg Police Department at 301.258.6400.