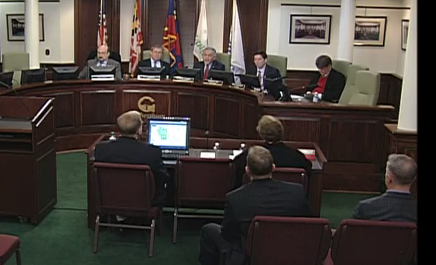 Gaithersburg Approves Annexation of Johnson Properties (VIDEO)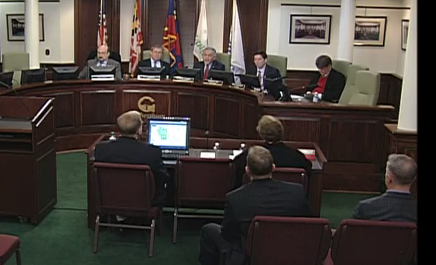 Gaithersburg city leaders voted Monday night to annex the Johnson Properties, 23 acres of land located at Quince Orchard Road and Darnestown Road, into the city limits.
But the 2-0-1 recusal vote was not without some controversy.
The vote followed a request by City Councilmember Rob Wu to defer the discussion and the vote until a new City Councilmember could be appointed next year.
"I believe that the expansion of the city should be subject to at least a majority of the Council," said Wu. "I have my misgivings here about the annexation agreement, and unless something pops up during the discussion, I was intending to vote against it."
Wu said he recently learned that Councilmember Ryan Spiegel, who was sick and not at the meeting, intended to recuse himself from the annexation vote because of a conflict of interest.
With the loss of City Councilmember Henry Marraffa, who recently passed away, Wu said he felt the Council did not have the numbers to adequately represent the residents of Gaithersburg on this important decision.
Mayor Jud Ashman requested a clarification on the vote from City Attorney Lynn Board who said the Council could proceed on the annexation resolution because there was a quorum of three Council members present. "From a legal perspective you all could move forward this evening," said Board.
When it became clear that City Councilmembers Neil Harris and Michael Sesma did not support the request to defer the decision, Wu abruptly exited the dais and left the meeting to go home.
For a short time, it looked like the vote would be delayed afterall because City Attorney Lynn Board informed the elected leaders they no longer had a quorum and could not take any final action.
That did not go over well with the city's remaining elected officials.
"I'm astounded by the rudeness and unprofessional behavior of my colleague," said Sesma. "I don't think it serves the people of Gaithersburg…he ought to consider whether he has a future role in city government."
"I'm disappointed by our colleague's behavior this evening," said Ashman. "I've been involved with city government for 16 years so far as I can remember this is absolutely unprecedented."
Ashman then informed his colleagues that he received a text from Spiegel who texted that he would drive to the meeting, despite his illness, so that city business could continue at the meeting.
When Spiegel arrived, he recused himself, and Harris and Sesma voted in favor of the annexation.
You can find out more about the Johnson Annexation, here.
You can watch the City Council meeting, online. The annexation discussion begins at 58:12 on the YouTube video, below:
City Council approves the annexation & rezoning of 23.1 acres of land along Darnestown Rd known as the Johnson Property.

— City of Gaithersburg (@GburgMD) December 20, 2016