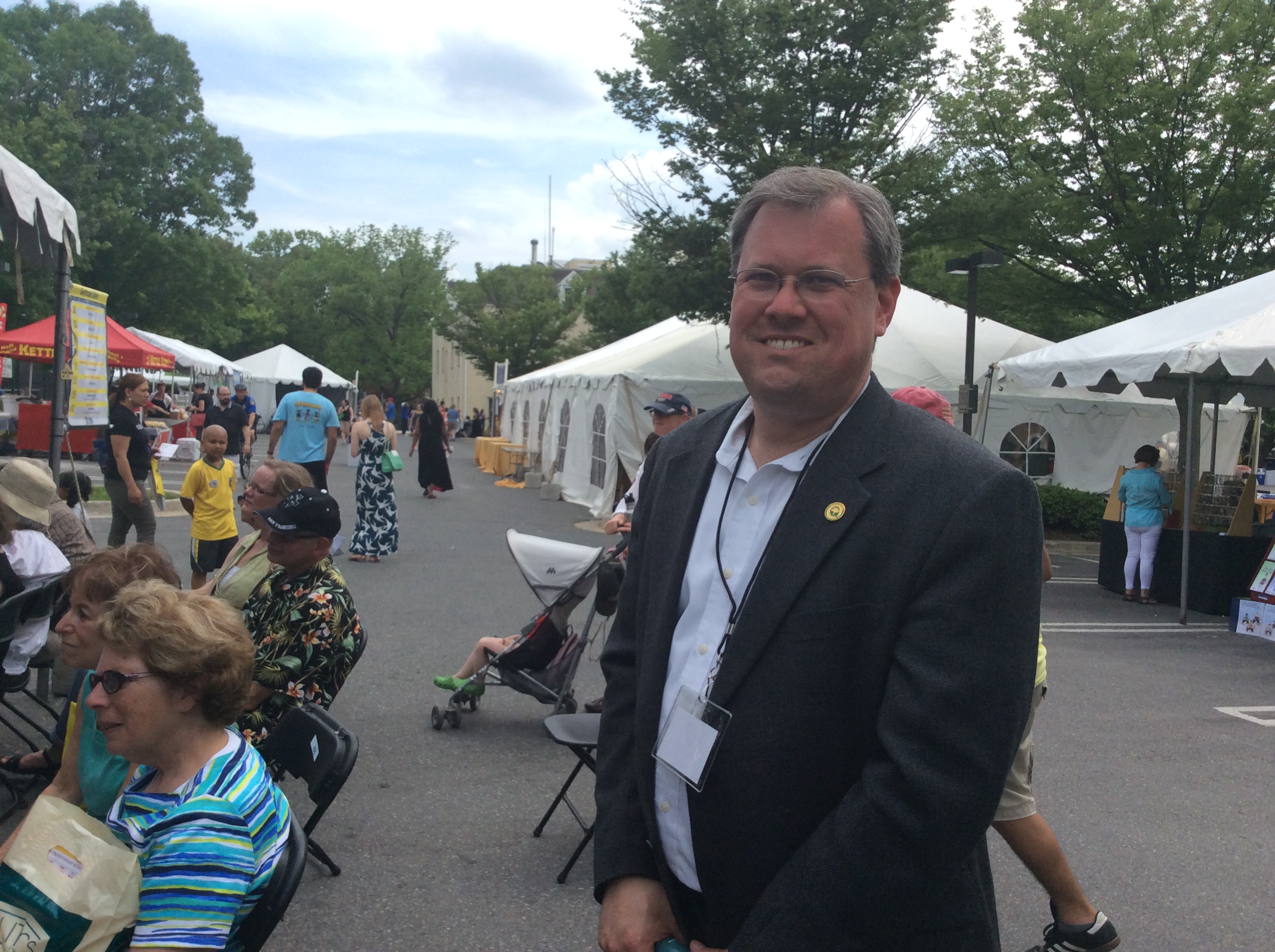 Gaithersburg Book Festival: So Many Stories, So Little Time (VIDEO)
The 6th annual Gaithersburg Book Festival took place on the grounds of City Hall on May 16. MyMCMedia's Sonya Burke reports there was a story to tell everywhere you turned.
There were some unusual challenges for the one-day festival this year. First, there was the weather. It was beautiful from the start, although hot, until late in the day when storms moved through the area. Mayor Jud Ashman said the city was prepared for the rainy and windy weather thanks to the watchful eye of the city's public works department. Public works staffers were monitoring the radar as the storms moved in from the mountains. According to Ashman, organizers decided to end the festival about an hour early in order to dodge the squalls.
One festival goer was taken away in an ambulance after he fainted at the festival in the late morning. Ashman said city staff and medics provided first aid to the man immediately. Ashman noted that the ambulance responded to the call within two minutes.
There was also a wi-fi outage during the festival that resulted in the city using its back-up server so that Politics and Prose could sell books using the city's internal network.
"We share a connection with the county, specifically MCPS," explained Mayor Ashman in an email. "MCPS's tech folks were apparently unaware of the Book Festival, or did not consider the potential impact, when they scheduled network maintenance over the weekend."
Ashman touted the festival at the May 18 City Council meeting noting that it included "some of the most amazing writers on the planet."
Unfortunately, a couple of them did not make it to the festival because of transportation issues following the Amtrak incident earlier in the week.
Another author was 30 minutes late to her presentation, but Ashman noted that City Councilmember Mike Sesma kept the crowd entertained while the audience awaited her arrival.
Ashman also shared a story about a young festival goer who approached writer and author Fred Bowen after his presentation. "When did you know you wanted to be a writer," the young man asked Bowen. Instead of just answering the question, Ashman said Bowman pulled out his notebooks and shared his notes.
"That's the perfect example of why we do this," Ashman said.
Related: