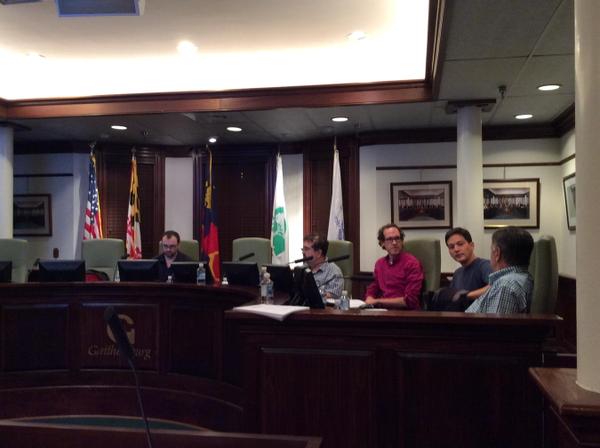 Gaithersburg Candidates Training (PHOTO)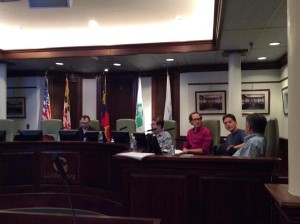 UPDATED 9.17.15 Five citizens interested in running for election turned out for the city of Gaithersburg's mandatory candidate training on Thursday night at City Hall.
Christopher Kelly, Bahram Zandi, Henry Marraffa, Joseph Allen and Robert Wu attended the training session that was led by City Attorney Lynn Board.
The city's election is scheduled for Nov. 3. There are three Council seats and the office of Mayor up for election this year. The filing deadline for candidates is Sept. 18.
The training session included information about campaigning, finances, signage and more. This was the third and last mandatory candidate training session. Other potential candidates attended earlier sessions this summer.
You can find more information about the city's election on its website, here.