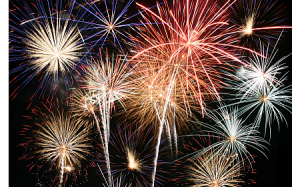 Gaithersburg Changes 4th of July Venue from Fairgrounds to Bohrer Park (VIDEO)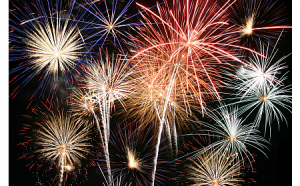 In just a few weeks, the city of Gaithersburg will celebrate the 4th of July at Bohrer Park instead of the Montgomery County Fairgrounds, which was the city's traditional venue for this event.
Gaithersburg Parks and Recreation and Culture Director Michele Potter said the idea behind changing the location is to draw more attention to the 60-acre Bohrer Park.
"We're taking advantage of an opportunity to highlight Bohrer Park and all of its amenities, with special activities planned throughout the day," said Potter. "With this move, we are able to create the ultimate Fourth of July family event, lawn party, in this beautiful and expansive park that is within walking distance for many City residents."
Last month, the city tested fireworks from Bohrer Park to determine optimum viewing areas. A map showing the best viewing areas is expected to be uploaded on the city's website in the coming weeks.
"The test shoot went very well and spotters in all 21 locations were able to see some or all the fireworks," said Potter. "Information gained from the test shoot will enable our fireworks vendor to design the show for this site, and provide the data needed to offer viewing information on our website for those who wish to see the fireworks from outside of the park. We are working to create a new more robust event that will become a Gaithersburg tradition. Like all events, we need to fully evaluate the operation, attendance, and complete an After Action Review."
Gaithersburg Mayor Jud Ashman said the decision to change the location came from staff. He said he understands there may be some resistance to the change but he is asking residents to give the new location a chance. "I am optimistic about what we can do with our our 4th of July ceremony and our celebration at Bohrer Park. I think we can do some great things."
The 4th of July festival activities in Gaithersburg are scheduled to begin at 5 p.m. with live music, strolling entertainers, an interactive DJ, family fun inflatables, lawn games, a food court, activity vendors and more. The Skate Park plans to stay open until 11 p.m. The city is also hosting a SummerGlo After Party; the playground will be fully lit and there will be glow-in-the-dark giveaways and activities, dancing and food.
For more information, visit the city's website here.