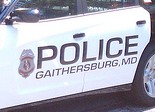 Gaithersburg Chooses Site for New Police Station
The Gaithersburg City Police Department might have new digs within the next few days.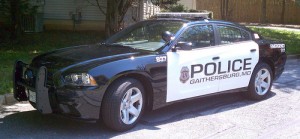 The City Council this week approved the authority to buy the building at 16 Summit Ave, owned by DANAC Corp. just steps away from the department's home at 14 Fulks Corner Ave. The price tag is $5 million.
At 42,000 square feet, the three-story building which was built in 1998 is about four times larger that the department's current site, according to City Manager Tony Tomasello. It's across the street from City Hall and just behind the police department's current site.
The project has been in the county's six-year capital improvements plan and Tomasello said "it's the highest priority project" for the city. The city's police force has almost 60 officers plus staff.
By buying an existing building instead of paying to build new, Tomasello said the move could save both time and money.
"I think we can cut that timeframe down to four years," Tomasello said.
Since the building is larger than the police department needs, Tomasello said the city could use the space for other city needs like IT data storage, or temporary office space. Tomasello said the renovated building could also include police requested upgrades including a holding cell, dedicated interview rooms and a community room.
The total estimated cost for the police station project is about $15 million. The deal won't be finalized until the city council approves the fiscal year 2016 budget.
"We are optimistic," Tomasello said.