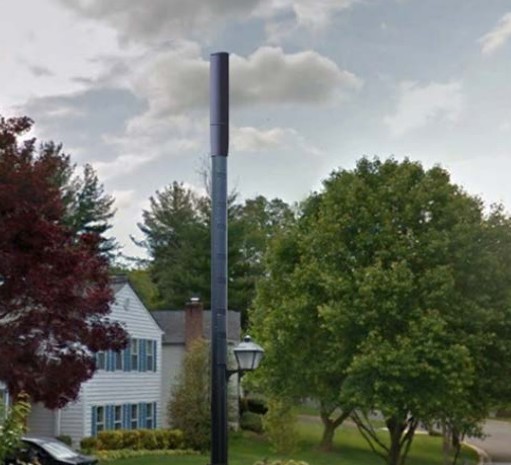 Gaithersburg City Council Seeks Public Input on "Small" Cell Phone Towers
Gaithersburg Mayor Jud Ashman and the City Council will hold a work session to discuss small cell tower installations in April. The meeting will give residents an opportunity to comment on the proposed construction of the towers during a presentation by City staff on Monday, April 11.
According to a news release from the City of Gaithersburg, the work session will provide examples of the small cell nodes and antennas as well as insight into the approval process for the structures. The smaller cell towers would be used to expand existing cellular network capacity and be constructed in residential and commercial areas. The City would control the design and placement of the towers but federal regulations limit the denial of installation.
Companies who plan to install the cell towers in the City will need to agree to a "Right of Way" (ROW) agreement which establishes location, placement on existing structures and compensation. Federal law requires that a speedy review of applications for cell towers be conducted by local jurisdictions.
In order to meet tight deadlines for each project, City staff will propose the creation of a standard ROW agreement, require a pre-application review to work out problems before application submission and work on the development of designs approved by the Council. City staff would receive the authority from the Mayor and Council to approve future projects that meet the design specifications of the City.
A standardized ROW agreement will be proposed by the City's staff in order to meet deadlines and a pre-application process will help work through problems before application submission of each project. City staff will also Council approved structure designs and authorization from the Mayor and Council to allow applications to be approved at the staff level in the future.
Residents who are interested in speaking during the meeting will be allowed three minutes to give their remarks, no advance registration is required. Comments can also be sent by email to cityhall@gaithersburgmd.gov. The City of Gaithersburg has posted the presentation on small cell towers online.  The meeting is planned to start at 7:30 p.m. at City Hall which is located on 31 South Summit Avenue.
For more information residents can contact Deputy City Manager Dennis Enslinger at 301.258.6310 or by email at denslinger@gaithersburgmd.gov.