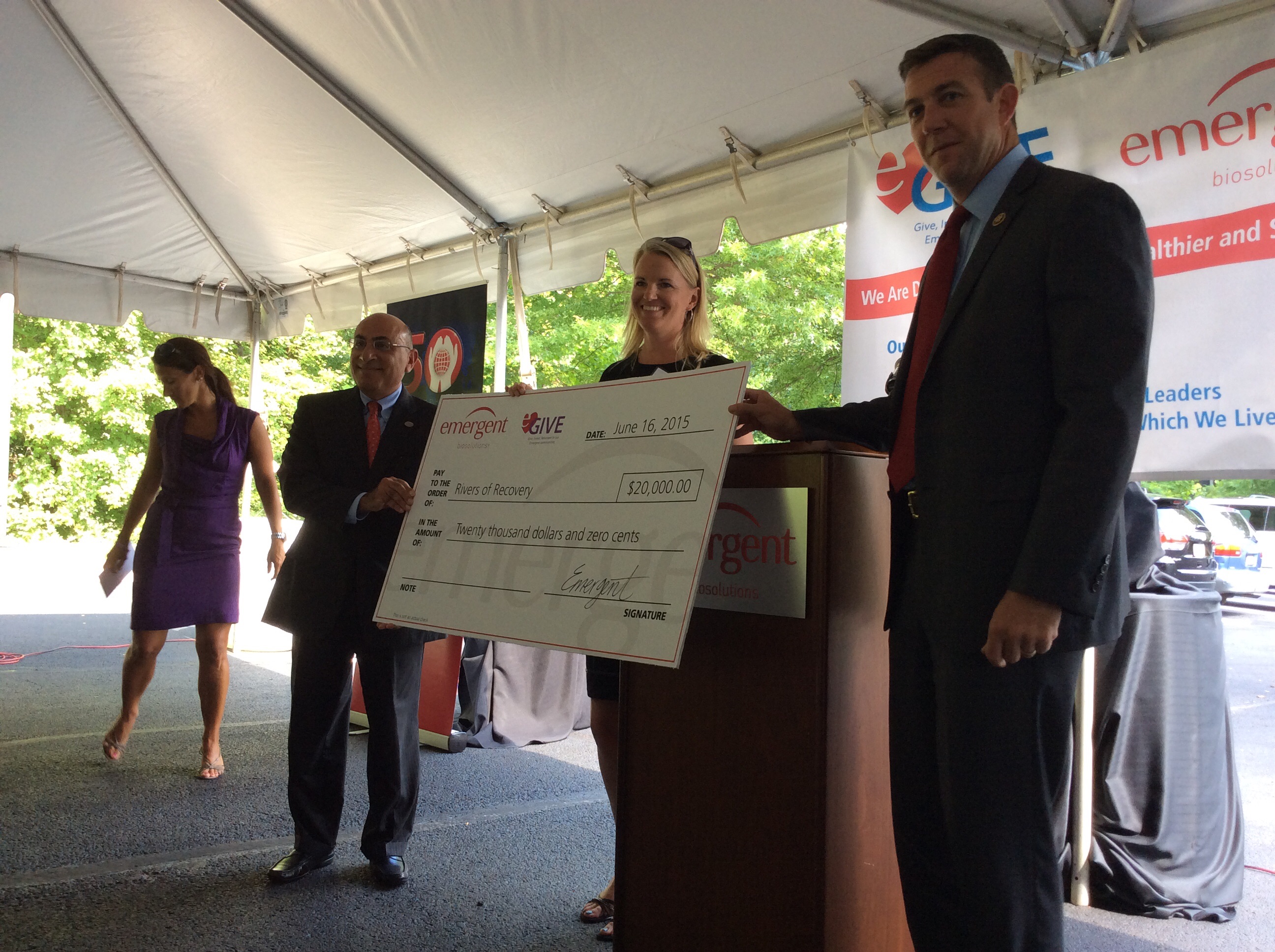 Gaithersburg Company Donates to Rivers of Recovery (PHOTOS & VIDEO)
A national program to help combat veterans and active military through flyfishing and yoga reeled in a $20,000 grant today from a local bioscience company.
Emergent BioSolutions with headquarters in Gaithersburg today donated $20,000 to the Rivers of Recovery organization. Rivers of Recovery specializes in the rehabilitation of combat veterans suffering with Post Traumatic Stress (PTS), minor Traumatic Brain Injury (mTBI), stress, anxiety and depression. The program, which combines outdoor recreational activities with instruction on the self-treatment of symptoms of stress, depression and anxiety, empowers veterans to live a life that is no longer restricted by psychological or physical disabilities, according to the company website.
According to Rivers of Recovery Executive Director Amy Simon, the program has been scientifically documented to show participant stress and physiological and psycho-social symptoms improve after participating.
BioSolutions has been donating to the organization since 2013. In addition company employees have volunteered to accompany veterans on the fishing outings.
Rep. Duncan Hunter, (R-Calif., 50th District) attended the formal check presentation at Emergent BioSolutions' Gaithersburg headquarters on Professional Drive Tuesday. Hunter is a former major in the U.S. Marine Corps. He said the program helps our military heal with the help of nature.