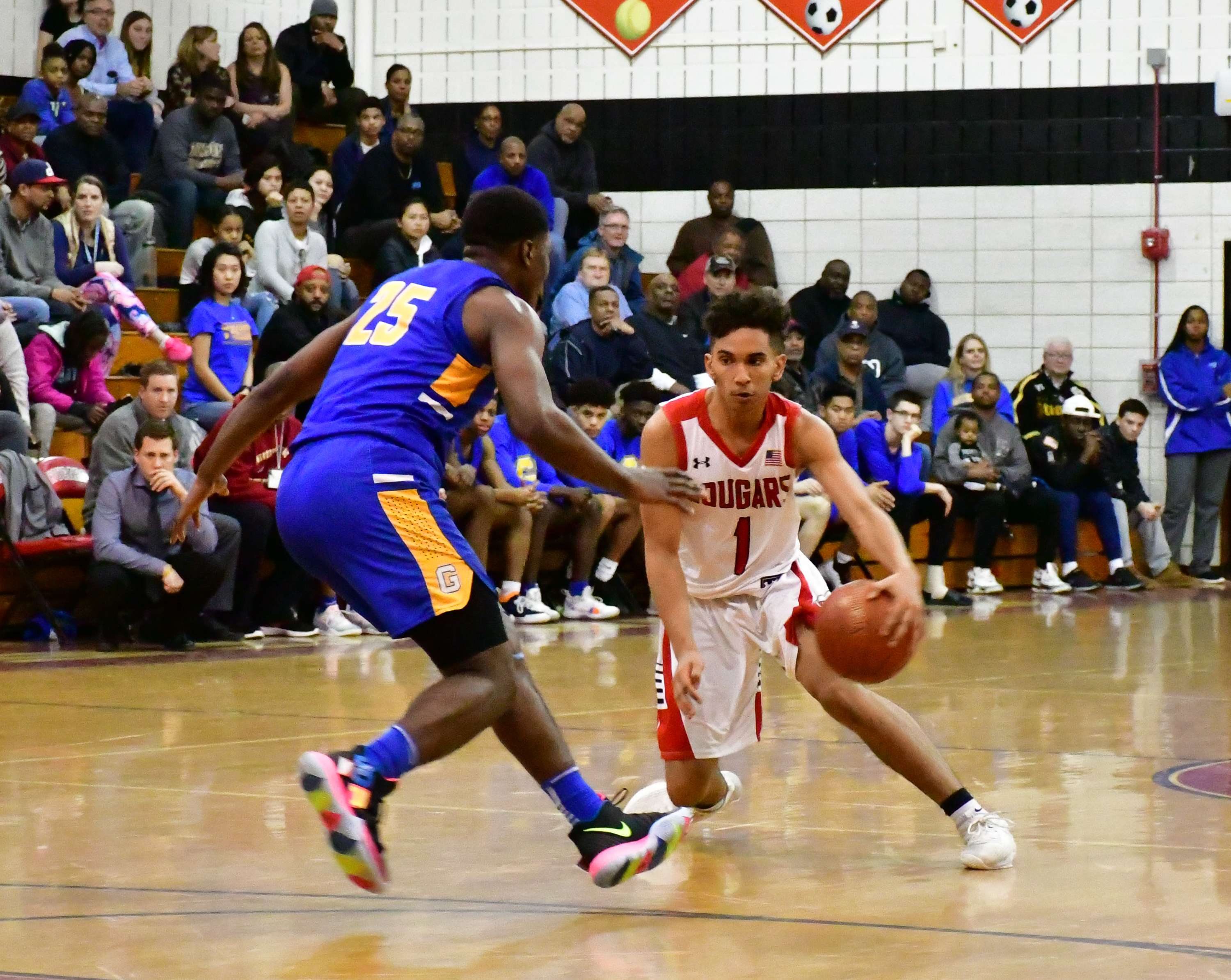 Gaithersburg Defeats Quince Orchard in Playoff Tune-up
FQuince Orchard High School, Gaithersburg Maryland February 22, 2019
Last Friday night the Cougars of Quince Orchard played host to the Trojans of Gaithersburg as the regular season draws to a close.  Both teams are headed to the playoff that begins next week.  Quince Orchard will play at home next Friday against the to be determined opponent. Gaithersburg ends its season strongly with this road win and will likely have a first-round bye based on their record.
The game was closely contested for three quarters however the fourth quarter was the Cougars undoing when Gaithersburg scored 23 points to QO's 11.  Jao Ituko #25 scored 12 of his game total 26 in the fourth quarter and was the high scorer for the contest.  Teammate Jordan Hawkins #23 scored 20 and nine of those came from behind the three-point line.  Chris Kouemi #24 was in double figures with 13 points.  The Trojans size inside lead to a rebounding advantage which lead to easy baskets throughout the game.  Quince Orchard scoring came from #4 Garrett with 16 points, #30 Parisotto with 15 points, and #23 Wekler with 14 points.
The MPSSAA playoffs begin next week and both teams will compete at a high level and have the experience to surprise their opponents.  This season Quince Orchard gave then undefeated Richard Montgomery a scare only losing to the Rockets by two points.  Gaithersburg defeated Richard Montgomery during the regular season which sets up a scenario where anything could happen.  Early in the season I would have said Richard Montgomery has the inside track but having seen Springbrook and Paint Branch play I am certain there will be plenty of surprises during the playoffs this year.
Pictures to follow by Daryl Schultz