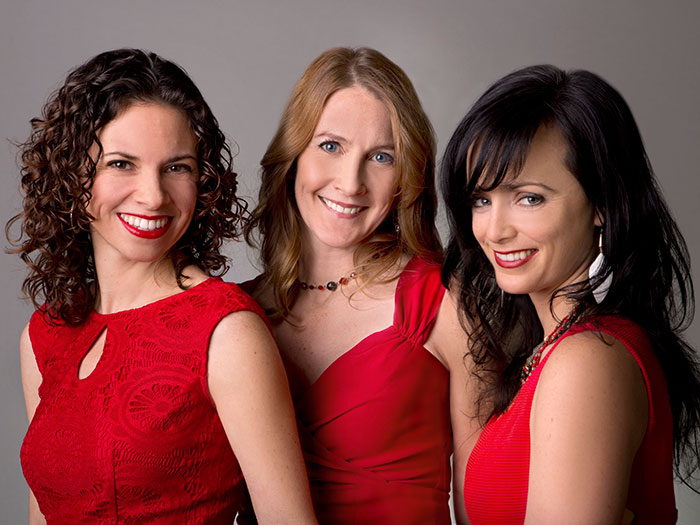 Gaithersburg Festival Features Live Music, Great Food and More (Video)
The 33rd annual Celebrate Gaithersburg festival takes place in Olde Towne from noon – 5 p.m. on Sunday, June 14 at the intersection of Summit and Diamond Avenues. Admission and parking are free, with shuttle service from Lakeforest Mall. For information or to download the Festival App visit the Gaithersburg website.
Celebrate! Gaithersburg, a lively street festival now in its 33rd year in and around Summit and Diamond Avenues in Olde Towne, kicks off the summer with something for everyone. This year's festival includes four stages of live music and entertainment, kids activities and Taste of Gaithersburg with food from 12 local restaurants.
Enjoy four stages of live music and entertainment from bluegrass to Americana to folk pop. In addition to performances on the two main stages, there will be music from around the world on the Multicultural Stage while local groups and performers show off their talents on the Community Stage.
On the City Hall Pavilion Stage from 3:30 to 5 p.m., The Seldom Scene brings Grammy-nominated talent back to Gaithersburg, performing classic fan favorites and newer tunes. In the 40 years since they began weekly jam sessions in Ben Eldridge's Bethesda basement, The Seldom Scene have become one of the single greatest contributors to the progression of bluegrass while setting a new standard and attracting new audiences to the genre. The band consists of Ben Eldridge (banjo), Lou Reid (mandolin/vocals), Dudley Connell (guitar/vocals), Ronnie Simpkins (bass/vocals), and Fred Travers (dobro/vocals).
Also returning to this year's festival, Grand Ole' Ditch brings contemporary, home brewed bluegrass to the City Hall Pavilion Stage. Born in the mountain town of Cumberland, Maryland and with a style steeped in Appalachian musical tradition, the band re-imagines contemporary music with bluegrass stylizations. Grand Ole' Ditch is all about having some new fun with that old Appalachian sound. The band features a serious lineup of musicians, including Ryan Hohing (guitar), Jacob Mathews (bass), Lucas Mathews (mandolin), Craig Miller (banjo), Jody Mosser (dobro), and Ray Bruckman (fiddle). Grand Ole' Ditch will be performing from 1:30 to 3 p.m.
Ken Kolodner is widely recognized as "one of today's most accomplished, musical hammered dulcimer artists…" and a fine old-time fiddler. After years of touring the U.S. as a soloist and in ensembles, the Baltimore-based Kolodner has had the great pleasure of touring with his son Brad for the last four years. Brad and Ken's "Otter Creek" was the most played instrumental recording on the International Folk Charts and "Skipping Rocks" debuted at number four on the Folk Charts and in the top 20 on the Roots Charts. Ken Kolodner and Friends will perform from 12:35 to 1:30 p.m. and 3 to 3:30 p.m. on the grounds of the City Hall Pavilion.
An alternative-Americana band based out of Dayton, Virginia, Bryan Elijah Smith and The Wild Hearts play the Celebrate Stage from 3:30 to 5 p.m. Smith's unabashedly genuine songwriting and voice go hand in hand with The Wild Hearts' raw energy, making this band one worth not only listening to but experiencing live. His compositions and aesthetic as a producer create a unique amalgam of Americana peppered with mainstream sensibilities crossing a wide array of genres. With more than 700 original songs, eight independent releases and a solid East Coast touring schedule, Bryan Elijah Smith & The Wild Hearts have proven themselves to be studio journeymen and road tested workhorses.
Oh Honey is an American folk pop band based in Brooklyn, New York formed by singer-songwriters Mitchy Collins and Danielle Bouchard. The duo began working as a group in April 2013, releasing its first single in September that same year. Throughout the end of 2013 and the start of 2014, the single "Be Okay" gained quick and steady acclaim and was covered on an episode of Glee. After signing with Atlantic Records in February 2014 and being assigned to its Fueled by Ramen label, the group set up three tours as the opening act to James Blunt, The Fray and American Authors and played at SXSW. The group performed on the Today show this past May. Oh Honey will be performing from 2 to 3 p.m. on the Celebrate Stage.
An Americana powerhouse vocal trio, Red Molly is known for gorgeous harmonies, crisp musicianship, infectious songwriting, and a warm, engaging stage presence. Laurie MacAllister (bass), Abbie Gardner (Dobro), and Molly Venter (guitar) weave together the threads of American music – from folk roots to bluegrass, from heartbreaking ballads to barn-burning honky tonk – as effortlessly as they blend their caramel voices into their signature soaring, crystalline three-part harmonies. Red Molly performs from noon to 1:30 p.m. on the Celebrate Stage.
There's a lot more to enjoy at Celebrate! Gaithersburg. The free event features a Taste of Gaithersburg with delectable samples from twelve local restaurants, Dogfish Head beer, a steampunk art exhibit, an antique car show, nature and gardening demonstrations, amusements and activities, and much, much more. Festival admission and parking are free, with shuttle service from Lakeforest Mall.
Witness a naturalization ceremony and help welcome new citizens. Honor new citizens as they take the Oath of Allegiance at a naturalization ceremony at noon.