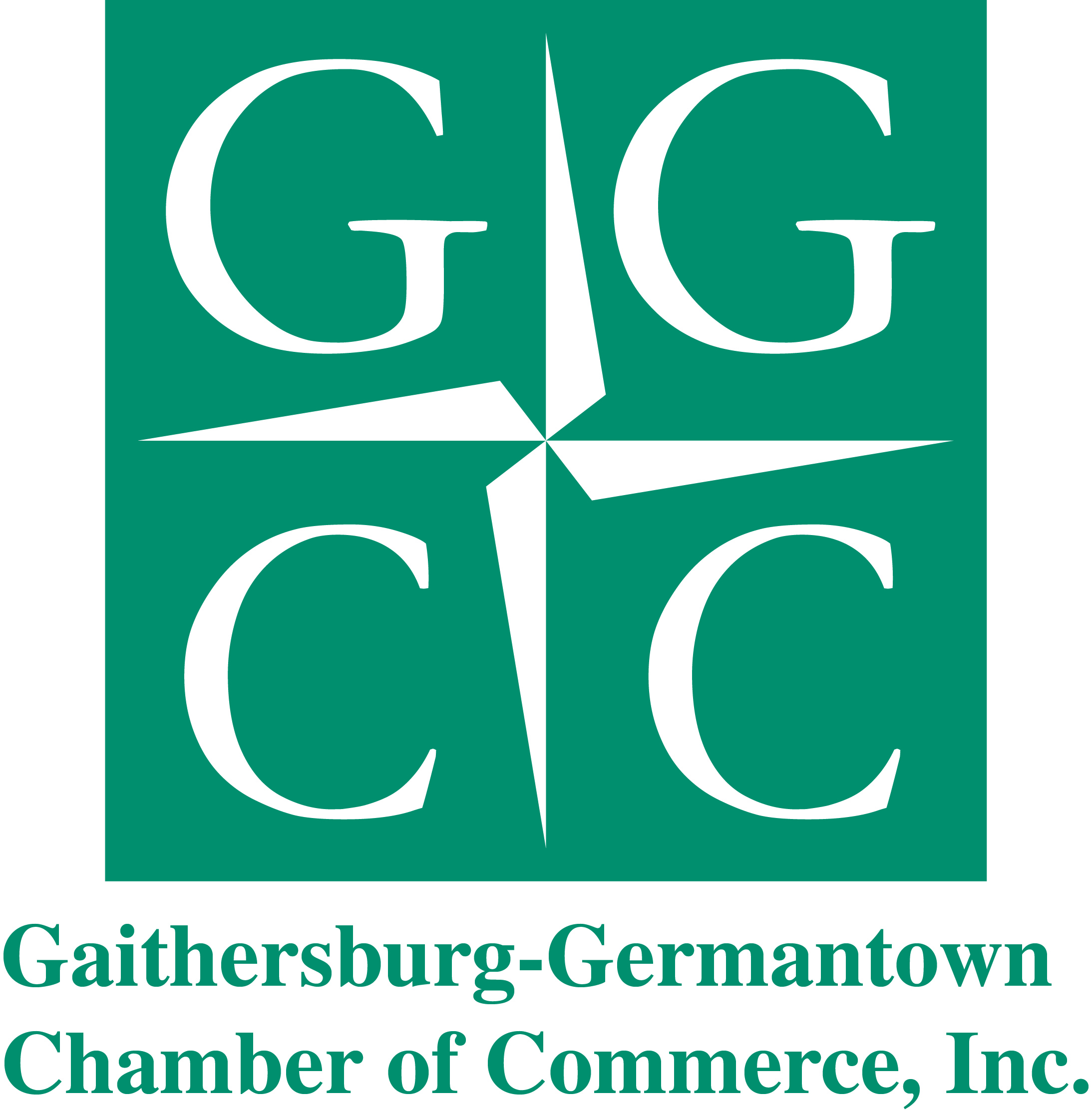 Gaithersburg-Germantown Chamber Annual Celebration Dinner & Awards Dinner to be Held in December
The Gaithersburg-Germantown Chamber of Commerce (GGCC) will hold their Annual Celebration Dinner and Awards Ceremony on Thursday, December 7 at 6 p.m. at the Hilton, 620 Perry Parkway, Gaithersburg.
The Annual Dinner is the Chamber's opportunity to celebrate our successes of the year and look ahead. New officers and Board Members are announced; awards will be presented and scholarships to Montgomery College students are rewarded. This Annual Dinner presents a great opportunity to network with Chamber members, county business leaders, and government officials while enjoying a wonderful dinner and music.
It's our biggest bash of the year, it's a celebration of business, and serves as the Chamber's largest fundraiser, helping us continue our mission of strengthening businesses and the economic environment for those who work, live and do business in our community.
The evening events include: the installation of the 2018 Board of Directors, a silent auction, dinner, music, the presentation of the Annual "You Made a Difference Award", announcement of the "11th Annual Small Business of the Year" and the "5th Annual Young Professional of the Year" awards, and the awarding of scholarships funded by GGCC businesses to Montgomery College students.
"We've had a great year at the Chamber and look forward to continuing our successes into 2018. Our Celebration Dinner is a chance to reflect on our progress and present the vision of the New Year ahead," said GGCC Executive Director Marilyn Balcombe.
The Annual "You Made a Difference Award" is given by the current Board Chair – Colette Releford of On-Site.com-  to a to be named Board Member for their above and beyond contributions over the past year.
The 11h Annual "Small Business of the Year Award" will recognize a small business that is a vital part of our economy and community. Small Business of the Year Sponsor M&T Bank will present the award.
The 5th Annual "Young Professional of the Year" Award will recognize and celebrate the accomplishments of a highly motivated, emerging leader of the Chamber's Young Professional's group. Small Business of the Year Sponsor Total Wine & More will present the award.
Three Montgomery College students will be awarded scholarships in the amount of $2,000 each. The Chamber is proud of its Montgomery College Scholarship Program. Our local economy relies on an educated workforce. To date we have given over $150,000 in scholarships to students.
In addition to funding current scholarships, the Chamber has established an endowment for future giving. We are closing in on our goal of a $100,000 donation in the form of an Montgomery College Scholarship Program. We currently have $93,000 invested in the endowment. It is our hope that we will reach our goal the evening of December 7. This will ensure that the GGCC continues to support Montgomery College in perpetuity.
The City of Gaithersburg is the Title Sponsor of the event and City Mayor Jud Ashman will address the audience.
Ashman will also conduct the 2017 GGCC Board of Directors installation that will take place at 6:15 p.m.
Other sponsors thus far include:
Gold
Hughes Network Systems
Johns Hopkins University
Montgomery College
Silver
DeLeon & Stang, CPAs & Advisors
Peterson Companies
Rodgers Consulting, Inc.
Therrien Waddell, Inc. 
Bronze
Cartridge on Wheels
Lerch, Early & Brewer, Chartered
Lerner Enterprises
Maryland Soccer Foundation
Pettit Companies
Savant Capital Management
State Farm Insurance Aguirre
Small Business of the Year
Young Professional of the Year
Table
Adventist HealthCare Shady Grove Medical Center
Holy Cross Health
Hughes Network Systems, LLC
Randy Scritchfield, CFP®
The Gaithersburg Police, Montgomery County Police and Montgomery County Sheriff's Departments will Present the Colors and lead the audience in the Pledge of Allegiance.
Interested parties can visit our events calendar for further details, sponsorship opportunities and/or to purchase tickets at www.ggchamber.org.
Sponsorship Opportunities include:
Gold Sponsor: $2,000
Silver Sponsor: $800.00
Bronze Sponsor: $300
Table Sponsor: $1,200
Scholarship Table: $1,000
Tickets for this event are $125 per person. Please visit our website, www.ggchamber.org, for further details.
About the Gaithersburg-Germantown Chamber: The GGCC is active in providing business-to-business networking opportunities throughout the year: a collective voice in local, regional, and state legislative affairs, professional development opportunities and other services that enhance the business environment. The GGCC is located at 910 Clopper Road, Suite 205N, Gaithersburg, MD. To learn more about the GGCC visit us at www.ggchamber.org. Find us on Facebook at: http://www.facebook.com/pages/Gaithersburg-Germantown-Chamber-of-Commerce/64339954570. Or on Twitter at @GGCCNEWS.