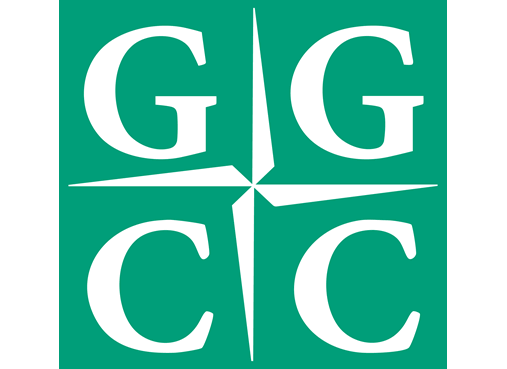 Gaithersburg-Germantown Chamber Awards the 2nd Annual Young Professional of the Year Award
The Gaithersburg-Germantown Chamber (GGCC) awarded Brittany Hilton, Senior Marketing Associate with Mid-Atlantic Federal Credit Union (MAFCU), as the recipient of the 2nd Annual Young Professional of the Year Award (YPG) at their Annual Celebration Dinner & Awards Ceremony. The award was presented by last year's recipient Brett Friedman of DeLeon & Stang, CPAs & Advisors.
The Young Professional of the Year Award recognizes and celebrates the accomplishments of a highly motivated, emerging leader of the Chamber's Young Professional's group.
Hilton is an honest, confident and committed young professional. In her application she stated that "one must have a commitment to your profession and that is the key to success in any industry". There are several qualities of commitment that she exhibit's daily: reliability, constructive communication, and flexibility, problem-solving and treating others in a respectful and supportive manner. At MAFCU she has taken their marketing efforts on a different dimension by implementing social media, an initiative that has engaged their existing members and attracted new ones. Her daily responsibilities include social media management; multi-channel marketing campaigns; event planning; website maintenance; community and networking event representation; community outreach and more.
She is also very active in the community as volunteer coach for the Damascus 7th and 8th grade girl's lacrosse team for the spring and fall seasons from 2010-2012 and through MAFCU she has been given the opportunity to volunteer with different organizations such as Manna Food Center, Baby's County, the Corporate Volunteer Council of Montgomery County, the Montgomery County Agricultural Fair and the Montgomery County 4-H Sheep and Swine Club. She is also the Vice Chair of Events on the GGCC Board.
Hilton is an original member and the Immediate Past Chair of the Chamber's Young Professional Committee & Program.
The GGCC's Young Professionals program is a networking group of dedicated young professionals ranging in age from 21-40. Through the GGCC, young professionals can engage with other like-minded business professionals to further their career, strengthen their professional image or just meet new friends. The mission of the group is to make the Gaithersburg-Germantown communities and surrounding areas a great place to live and work by harnessing the strength of our communities to make positive change. Learn more about the program at: www.ggchamber.org/get-involved/young-professionals.
The GGCC is active in providing business-to-business networking opportunities throughout the year: a collective voice in local, regional, and state legislative affairs, professional development opportunities and other services that enhance the business environment.