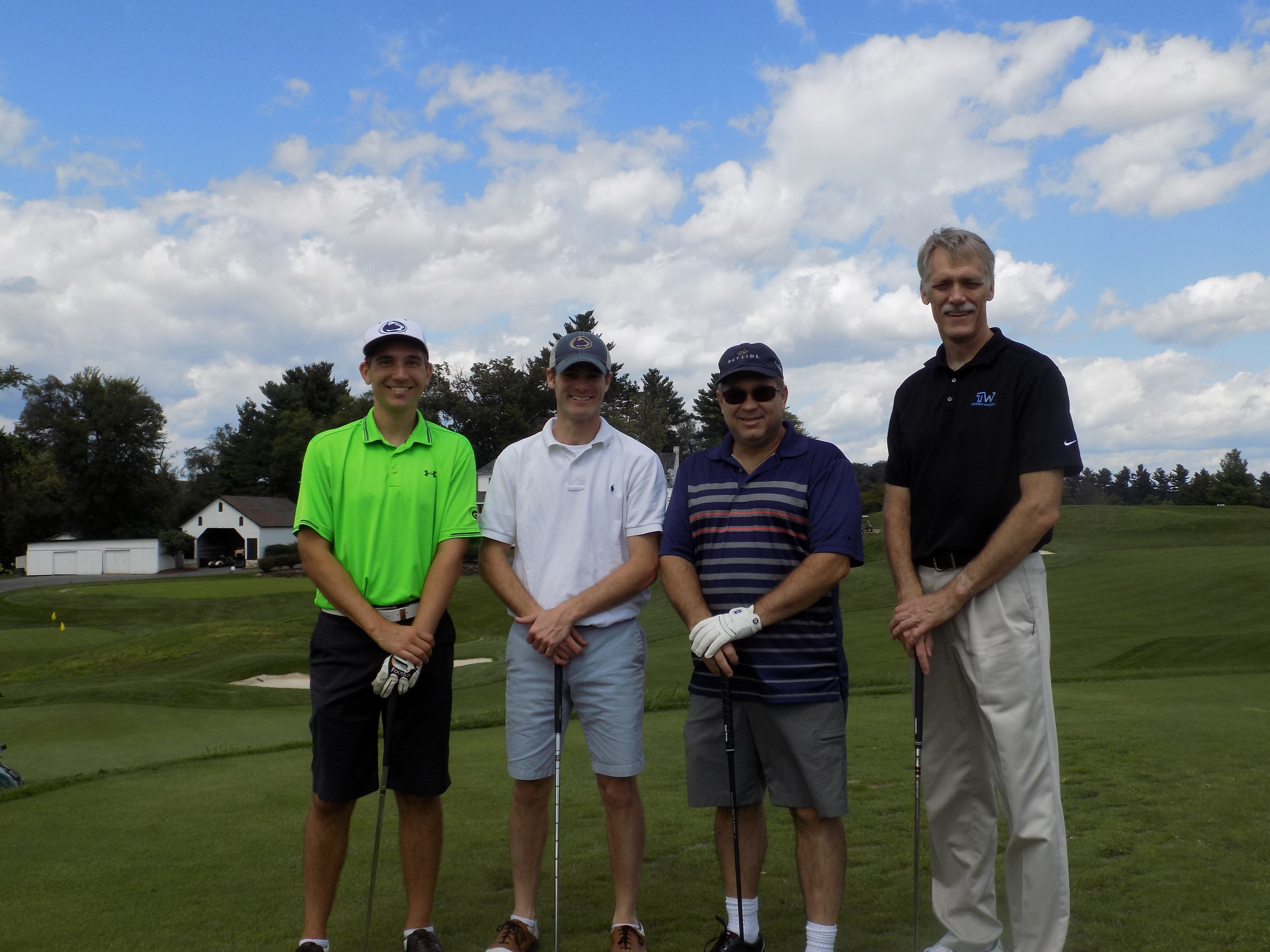 Gaithersburg-Germantown Chamber Business Golf Classic Raises Money for Montgomery College
It was a beautiful, sunny day for the Gaithersburg-Germantown Chamber of Commerce (GGCC) 27th Annual Business Golf Classic at Worthington Manor Golf Club in Urbana on Friday, September 8.
The Chamber's tournament offers its members and guests a variety of sponsorship opportunities for them to play and network with business colleagues, gain exposure, build good will & get brand recognition for their business. At the tournament business owners, representatives and supporters completed their round, won prizes, competed in golf contests, enjoyed food and drinks and had an ultimate golf experience.
Additionally, a portion of the proceeds supported the Montgomery College Scholarship Fund. Currently the Chamber's Scholarship endowment sits at $90,000. We are committed to workforce development & investing in Montgomery College students. The endowment was established for future giving. It will ensure that the GGCC continues to support Montgomery College in perpetuity.
"We had a great day and continue to get closer to our scholarship goal of raising $100,000 endowment form Montgomery College", said Marilyn Balcombe, GGCC Executive Director.
Winners of the 27th Annual Business Golf Classic included:
1st Place – Hughes Network Systems, LLC – An EchoStar Company
2nd Place – Revere Bank
3rd Place – DeLeon & Stang, CPAs & Advisors
Closest to the Pin Women – Brittany Hilton, Hughes Network Systems, LLC
Long Drive Men – Michael Coon, Aerotek
Closest to the Pin Men – Jim Muir, Hughes Network Systems, LLC
Putting Contest – Joe Haley, Hughes Network Systems, LLC
The GGCC is grateful to its sponsors, golfers, volunteers and Worthington Manor Golf Club.
The GGCC golf tournament sponsors included:
Tournament Sponsors
City of Gaithersburg
DANAC, LLC
Hughes Network Systems, LLC
Morgan-Keller Construction
Scheer Partners, Inc.
Golfer Gift
DeLeon & Stang, CPAs & Advisors
Therrien Waddell, Inc.
Cocktail Reception Sponsor
Lunch Sponsor
Hole-In-One
Beverage Cart
Shulman Rogers Gandal Pordy & Ecker, P.A
Village Settlements, Inc.
Putt-A-Rama
Tee Sponsor
DrinkMore Water
Fairfield Inn & Suites by Marriott
General Insurance Group, Inc.
Gorman's Garments & Gear
Hand & Stone Gaithersburg
Holiday Inn Gaithersburg
Holiday Inn Express & Suites
Homewood Suites
The Lube Center & The Auto Spa
M&T Bank
O'Donnell's Market
On-Site.com
Revere Bank
Shannon & Luchs Insurance Agency Inc.
Zoes Kitchen
Allen DeLeon of DeLeon & Stang, CPAs and Advisors is the Chair and Master of Ceremonies for the event.
The GGCC is active in providing business-to-business networking opportunities throughout the year: a collective voice in local, regional, and state legislative affairs, professional development opportunities and other services that enhance the business environment.