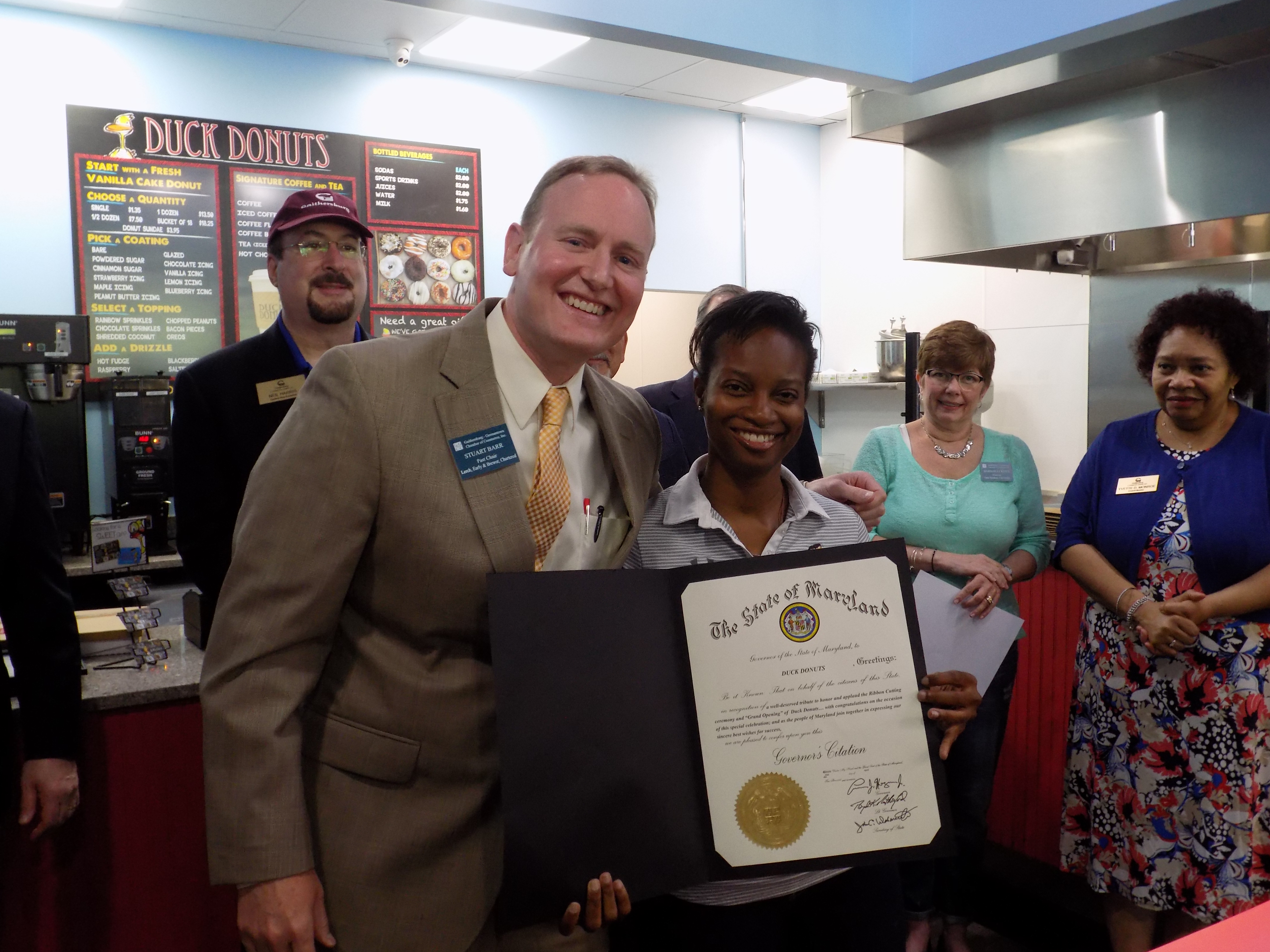 Gaithersburg-Germantown Chamber Celebrates Grand Opening of Duck Donuts in Gaithersburg (PHOTO)
The Gaithersburg-Germantown Chamber of Commerce (GGCC) celebrated the grand opening of the Gaithersburg Duck Donuts by conducting a "ribbon-cutting' ceremony on April 28th. The business is located at 511 Quince Orchard in Gaithersburg.   
What started out as a whim, a far-fetched idea is now a staple and tradition. Duck Donuts is warm, delicious, made to order donuts served with premium roasted coffees. Learn more about Duck Donuts at: www.duckdonuts.com
The GGCC is active in providing business-to-business networking opportunities throughout the year: a collective voice in local, regional, and state legislative affairs, professional development opportunities and other services that enhance the business environment.
The GGCC is located at 910 Clopper Road, Suite 205N, Gaithersburg. To learn more about the GGCC visit the website at: www.ggchamber.org.
Find us on Facebook at: http://www.facebook.com/pages/Gaithersburg-Germantown-Chamber-of-Commerce/64339954570. Or on Twitter at: @GGCCNEWS.