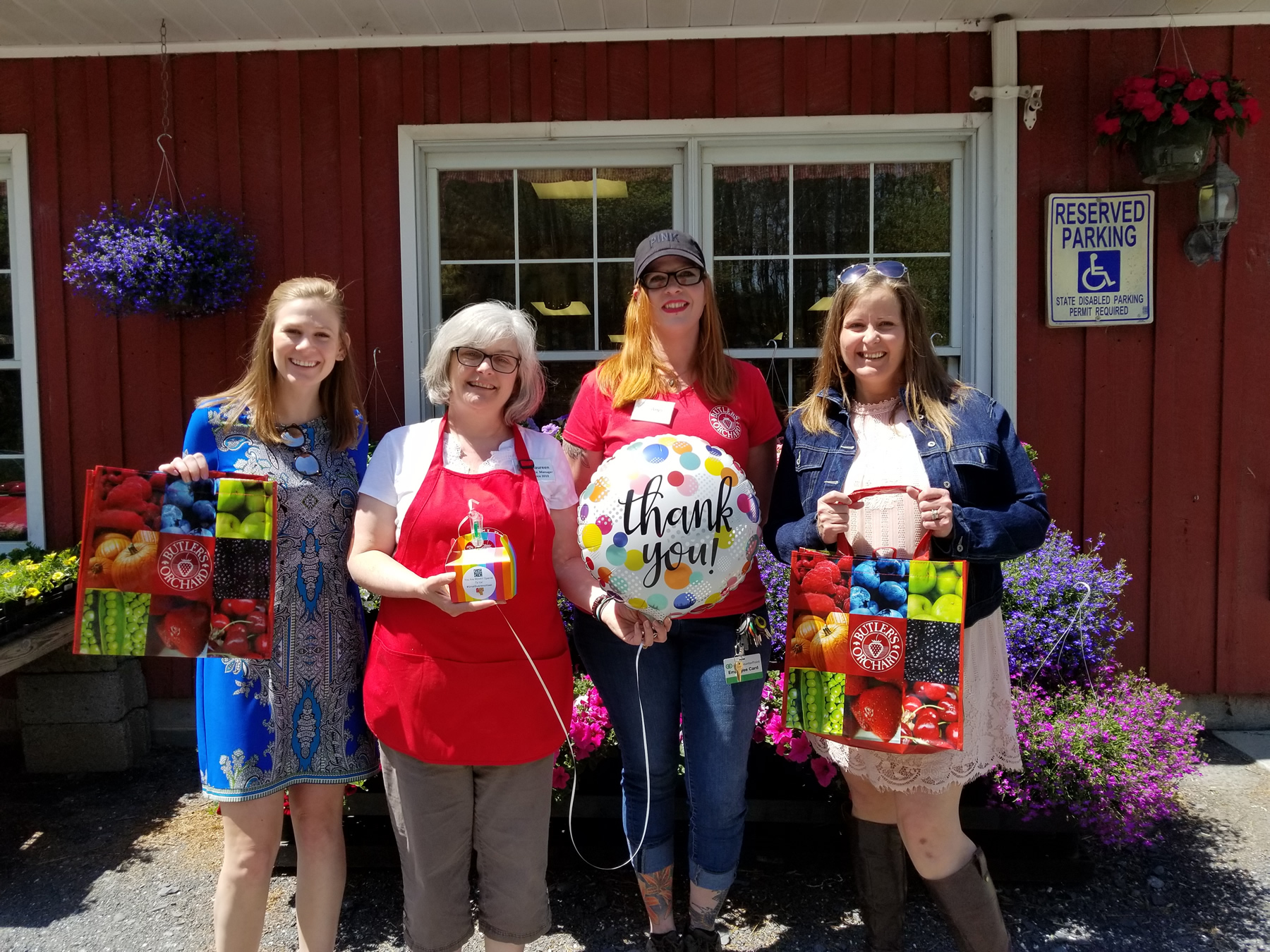 Gaithersburg-Germantown Chamber Celebrates National Small Business Week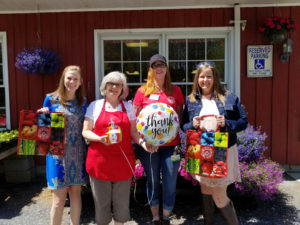 At the Gaithersburg-Germantown Chamber of Commerce (GGCC) every day is a celebration of business. Lucky for us, we get one week a year to go above and beyond to recognize the critical contributions of the Upcounty's entrepreneurs and small business owners.
This year, the IRS marked the Small Business Administration's (SBA) National Small Business Week from April 30 – May 4, 2018. National Small Business Week recognizes the contributions of America's entrepreneurs and small business owners. According to the SBA Office of Advocacy, more than half of Americans own or work for a small business; and they create about two out of every three new jobs in the United States each year.
We're here to help the all businesses, including small businesses, in the Upcounty, Maryland sustain positive growth. In honor of Small Business Week, we took the opportunity to highlight the impact of its entrepreneurs & small business owners by making a daily visit to five Chamber Members -donned with balloons and gummy bears- to thank them, show our support for them, and recognize their hard work, dedication and impact they have on our community.
"It's great to support our small businesses during National Small Business Week. We encourage everyone to shop small, shop local EVERY day," said Marilyn Balcombe, GGCC Executive Director.
The Montgomery County Economic Development Corporation (MCEDC) supports businesses in Montgomery County. Last week they distributed their FY18 Highlights. Some important highlights included: 476 new jobs created from business expansions; there are 33 companies in the project pipelines that will create 3,727 potential jobs; 1,311 jobs retained; and MCEDC has assisted 55 start-up or small businesses.
Business is good in Montgomery County. And business is good for the economy because it provides both goods & services and jobs. Small businesses inject new competition into previously stale areas. A local farmer, for example, may be able to offer cheaper produce because he doesn't have to spend money on shipping. And our small businesses, they represent 99.7 percent of all employer firms. Since 1995, "small businesses have generated 64 percent of new jobs, and paid 44 percent of the total United States private payroll", according to the SBA.
Last week, we celebrated and nurtured Montgomery County's vibrant small businesses. Five GGCC Members were chosen for a special visit.
Our first visit was to Nothing Bundt Cakes in Gaithersburg. They are a bakery chain with bundt cakes ranging from bite-sized to tiered, plus platters, candles & cards. Opened in December 2015, Nothing Bundt Cakes Gaithersburg has made a big impact as a small business in the local community. And they have been a great supporter of the GGCC and its annual wine tasting event. Learn more about this business: www.nothingbundtcakes.com.
Then Laura Rowles, GGCC Director of Events & Marketing, and Chelsea Selby, Director of Membership, visited owner Pinky Rodgers of Pinky & Pepe's Grape Escape in the Kentlands, Gaithersburg. Pinky's has been a GGCC Member for 8 years and was the recipient of the Chamber's Small Business of the Year in 2014. There is nothing the Rodgers family will not do for you. They not only have a passion for wine, but they have a passion for their community, business and this Chamber. Pinky & Pepe's has sponsored an evening mixer – where we collect toys for the Toys for Tots Foundation – and has sponsored the wine for the annual wine tasting since this small business's inception eight years ago. Learn more about this business: www.pinkyandpepe.com.
Then Balcombe joined Montgomery County Councilmember Nancy Navarro as she presented a proclamation to local business owners in honor of National Small Business Week. Navarro thanked them and recognized their commitment to Montgomery County, Maryland.
Rowles and Selby were off to the Airpark and joined by the GGCC Board Chairwoman Barbara Crews to thank small business Bargain Movers. For the past five years, Bargain Movers has been a valued GGCC Member and provided reliable residential and commercial moving services. They continue to show their support as one of the Chamber's annual Special Event Sponsors. Learn more about this business: www.bargainmoversinc.com.
Thursday, May 3, was a visit to Germantown with Jim Hyatt. The Law Offices of James A. Hyatt have been a member of the GGCC for 33 years. Jim Hyatt has made significant contributions to the Chamber and is the reason why we decided to recognize him as a part of the Small Business Administration's National Small Business Week. Learn more about this business: www.estateplanningmatters.com.
Friday, we ventured out to the farm to visit with the Butler Family. We were thrilled to visit Montgomery County's premier pick-your-own farm Butler's Orchard, to end our National Small Business Week visits. For the past 14 years, Butler's has been a Chamber Member providing the local community with fresh, local seasonal produce; harvest days; festivals; hay rides; and more. Thank you, Butler's Orchard, for being a fantastic small business. Learn more about this business: www.butlersorchard.com.
We want to congratulate and encourage all the small business owners out there. The ingredients for your own little slice of the American dream are truly remarkable! Anyone who has ever tried–and especially succeeded–in a self-employed venture knows that there is no such thing as instant success. It takes countless hours of hard work, determination, and confidence. Don't give up on your dreams–you keep America going! Congratulations to all of the County's Small Businesses, especially those that are members of the Gaithersburg-Germantown Chamber of Commerce.
We encourage you to please visit your local small businesses and say "thank you for being here" and remind you to shop small, shop local, buy local and please do business with other Chamber Members.
The GGCC is active in providing business-to-business networking opportunities throughout the year: a collective voice in local, regional, and state legislative affairs, professional development opportunities and other services that enhance the business environment.
The GGCC is located at 910 Clopper Road, Suite 205N, Gaithersburg, MD. To learn more about the GGCC visit us at www.ggchamber.org. Find us on Facebook at: http://www.facebook.com/pages/Gaithersburg-Germantown-Chamber-of-Commerce/64339954570.
#NSBW @GGCCNEWS