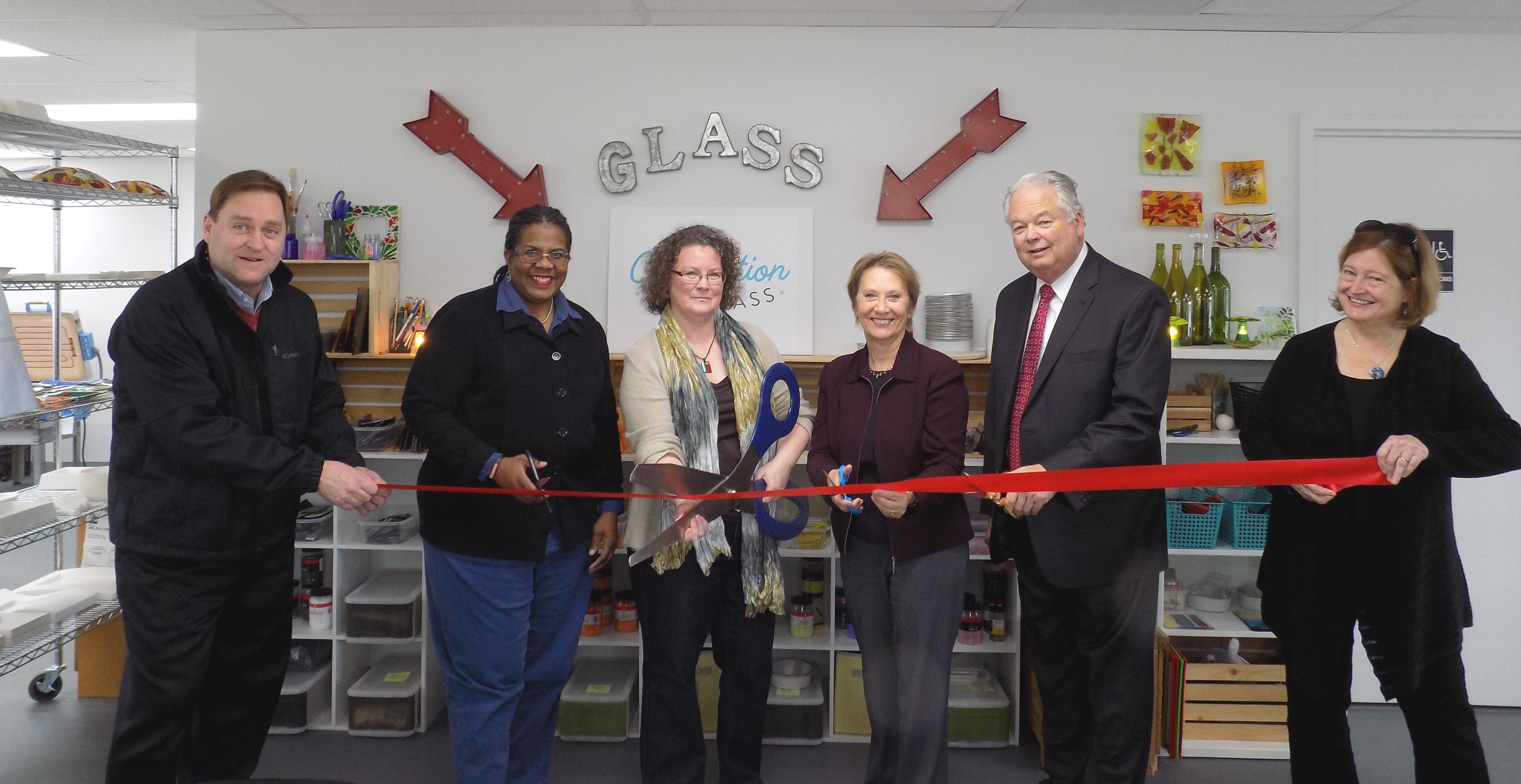 Gaithersburg-Germantown Chamber Conducts Ribbon Cutting for Celebration Art Glass
The Gaithersburg-Germantown Chamber of Commerce (GGCC) supported Celebration Art Glass and celebrated the grand opening of their new studio by conducting a "Ribbon Cutting" Ceremony for them on Thursday, February 16. They are located at 18247-A Flower Hill Way in Gaithersburg.            
Celebration Art Glass is an art glass studio, where students come to relax, learn and engage with each other while creating fused and stained glass art pieces. Whether in workshops, at parties, or in corporate team building or reward events, students learn the basics, then dive in and create one of a kind individual pieces, or work together to create a project or both. Workshops run weekdays, weeknights and on weekends and range from a basic class to sun catchers, to photo frames, to bird baths. Private parties and corporate sessions are individualized to a budget, theme or purpose.
Learn more about Celebration Art Glass at www.celebrationartglass.com.
The GGCC is active in providing business-to-business networking opportunities throughout the year: a collective voice in local, regional, and state legislative affairs, professional development opportunities and other services that enhance the business environment.
The GGCC is located at 910 Clopper Road, Suite 205N, Gaithersburg, MD. To learn more about the GGCC visit us at www.ggchamber.org.