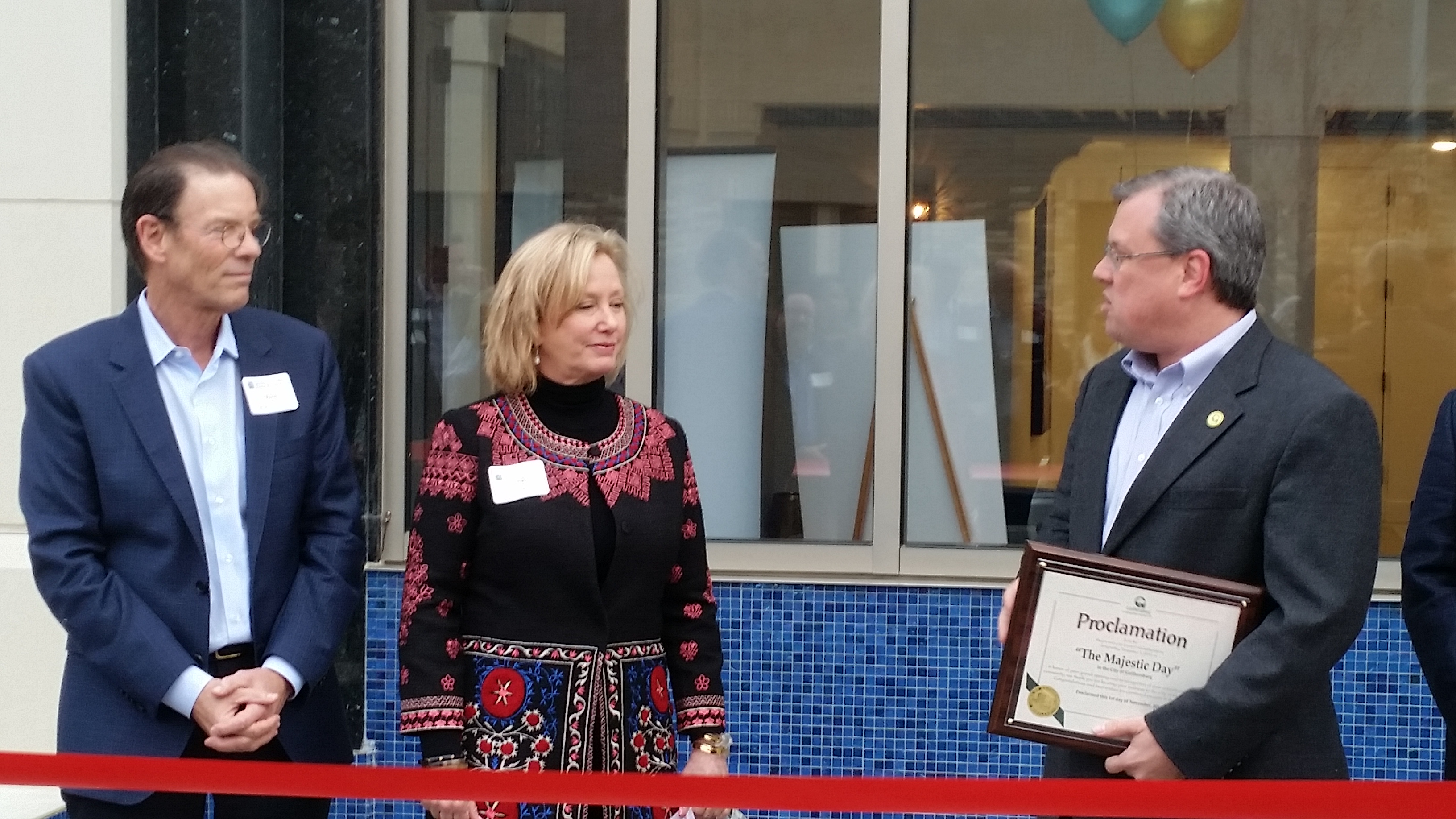 Gaithersburg-Germantown Chamber Conducts Ribbon Cutting for Majestic
The Gaithersburg-Germantown Chamber of Commerce (GGCC) supported Spectrum Luxury Apartments and celebrated the grand opening of their newest apartment complex by conducting a ribbon cutting ceremony for them on Tuesday, November 1, 2016. They are located at 116 Paramount Park Drive in Gaithersburg.                                
Spectrum Luxury Apartments are located in the Watkins Mill Town Center (at the intersection of MD 355 and Watkins Mill Road) – a vibrant and modern community. They have stylish apartments ranging from Studio to 3-Bedrooms and feature walk-in closets, granite counter tops, hardwood floors, and more.
We were delighted to celebrate the grand opening of the newest building – Majestic. The Majestic building at Spectrum hosts luxurious one and two bedroom apartments with the same unique touches and pleasant surprises residents have come to expect from Spectrum. It has a resort-style saline pool, BBQ grills, 24/7 fitness center, entertainment rooms, and more.
Learn more about the Spectrum Community at: www.spectrum270.com.
The GGCC is active in providing business-to-business networking opportunities throughout the year: a collective voice in local, regional, and state legislative affairs, professional development opportunities and other services that enhance the business environment.
The GGCC is located at 910 Clopper Road, Suite 205N, Gaithersburg, MD. To learn more about the GGCC visit us at www.ggchamber.org.