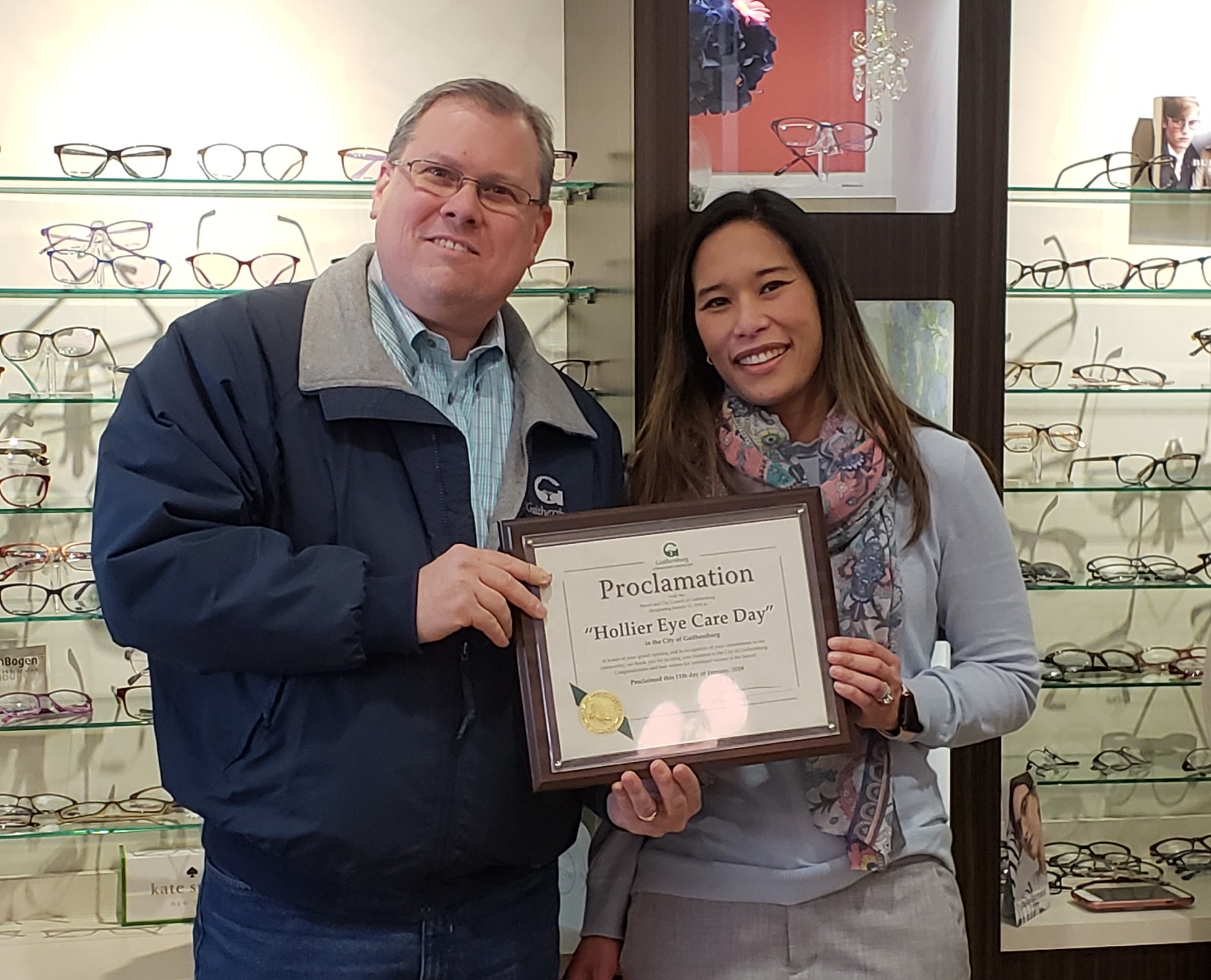 Gaithersburg-Germantown Chamber Kicks Off the New Year with Its First Ribbon Cutting
Hollier Eyecare, located in the Muddy Branch Square shopping center, is now open for business.
The Gaithersburg-Germantown Chamber of Commerce (GGCC) supported Hollier Eyecare on the grand opening of their new location on Friday, Jan. 11. They are located at 832 Muddy Branch Road, Gaithersburg.
In their 10th year, they decided growth was needed to ensure the best practices for their current and new patients. Hollier Eyecare has a diverse and sophisticated frame selection in a new, modern facility with the latest, cutting-edge technology to address all of your eye care needs. Dr. An Hollier runs the practice with her staff.
City of Gaithersburg Mayor Jud Ashman amd Ken Reichard, assistant U.S. Senator Ben Cardin, were in attendance; along with over thirty other attendees including several GGCC Board and Chamber Members.
At Hollier Eyecare, vision is their focus. They are committed to serving you and your visual needs in a manner that is efficient, personal, and caring. Learn more about them at: www.holliereyecare.com.