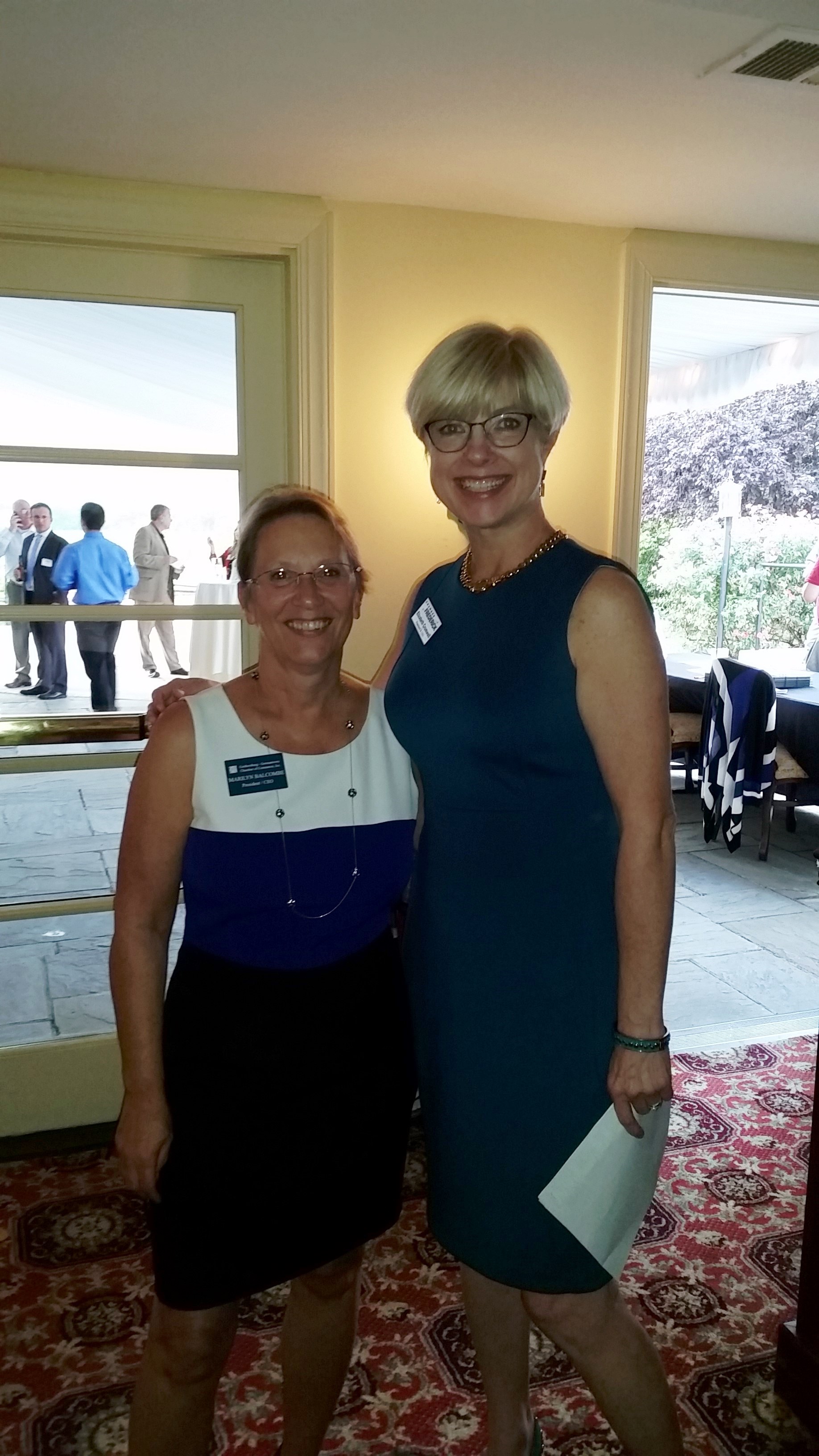 Gaithersburg-Germantown & Frederick Chambers Host "An Evening of Networking"
The Gaithersburg-Germantown Chamber of Commerce (GGCC) and Frederick County Chamber joined forces to bring its members together for the 5th Annual "Evening of Networking" at the Comus Inn at Sugarloaf Mountain on Wednesday, September 21, 2016.
Over 150 business folks attended the exclusive event in the hopes to make new connections and/or strengthen their existing ones.
"It is critical for the business community in the I-270 Corridor to work together on issues that impact us all. The Gaithersburg-Germantown Chamber recently joined with the Frederick County Chamber as members of the Fix 270 Now Coalition in working towards real solutions to the congestion in the area. In addition to our legislative issues, we want to support strong business to business networking. Our annual joint mixer is a great way to encourage our members to shop locally", said Marilyn Balcombe, GGCC Executive Director.
To learn more about the GGCC, visit us at: www.ggchamber.org.
To learn more about the Frederick County Chamber of Commerce, visit them at: www.frederickchamber.org.
The GGCC is active in providing business-to-business networking opportunities throughout the year: a collective voice in local, regional, and state legislative affairs, professional development opportunities and other services that enhance the business environment.
The GGCC is located at 910 Clopper Road, Suite 205N, Gaithersburg, MD. To learn more about the GGCC visit us at www.ggchamber.org. Find us on Facebook and on Twitter @GGCCNEWS.