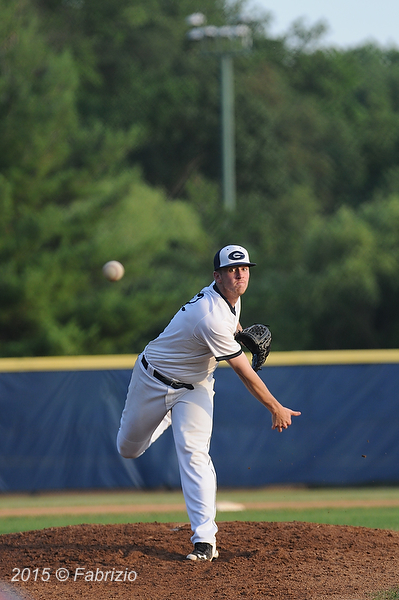 Gaithersburg Giants Top Takoma Thunderbolts (PHOTOS)
The Gaithersburg Giants defeated the Takoma Thunderbolts by a score of 2-0 on Tuesday to gain their third consecutive win.
The Thunderbolts took the win against the Giants in their first two match-ups earlier this season, according to a news release from the team.
"We're just starting to get to where I thought we were going to be a lot earlier than this. It's taken us a while to play some good baseball and we finally are," said head coach Jeff Rabberman in a press release "I think we really grinded tonight."
The Giants hope to continue their winning streak as they travel to take on the Alexandria Aces tonight at 7 p.m. The next home game will be on June 28th at 7 p.m. when the Giants take on the Braves at Criswell Automotive Field.
"We're a completely different team," said Rabberman. "We're not where we need to be, but we've just got to keep making positive steps and going in the right direction."
You can find the Gaithersburg Giants' full schedule here.
Photos by: Phil Fabrizio